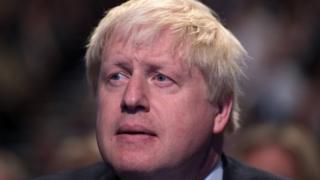 Boris Johnson has said Libyan city Sirte could be the new Dubai, adding, "all they have to do is clear the lifeless bodies away".
The foreign secretary's comments in a Conservative conference fringe meeting possess sparked anger, with Labour phoning them "crass, callous and cruel".
Conservative MP Heidi Allen said he should be sacked, as did the Lib Dems.
Mr Johnson stated his critics had "no understanding or understanding of Libya" and falsely accused them of playing politics.
"I look at Libya, it's an incredible country, " he or she informed the meeting.
"Bone-white sands, beautiful sea, Caesar's Palace, obviously, you know, the real a single.
"Incredible place. It includes a real potential and brilliant young adults who want to do all sorts of tech.
"There's a group of UK people, actually, some wonderful guys who would like to invest in Sirte on the coast, close to where Gaddafi was captured plus executed as some of you may have observed.
"They have got a amazing vision to turn Sirte into the following Dubai.
"The just thing they have got to do is clear the particular dead bodies away, " he or she said, before laughing.
The host of the conference edge event, Legatum Institute chief executive Baroness Stroud, stepped in to say "next question", as the foreign secretary carried on to speak.
The particular coastal city of Sirte is the former stronghold of so-called Islamic State , or Daesh, and recently the particular scene of fierce fighting.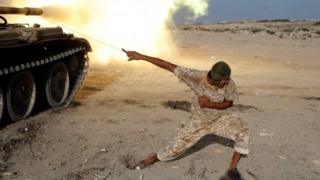 Reacting on Tweets, Ms Allen said: "100% undesirable from anyone, let alone foreign securities and exchange commission's. Boris must be sacked for this. This individual does not represent my party. inch
Conservative MP Dorothy Wollaston called on Mr Manley to apologise and urged your pet to "consider his position", incorporating that the comments were "crass, badly judged and grossly insensitive — and this from the person who is symbolizing us on the world stage. I believe they were really disappointing. "
But fellow Tory MEGAPIXEL Nadine Dorries tweeted that "the campaign by Remain MPs upon here calling for Boris in order to resign" was "co-ordinated and mendacious".
Mr Johnson looked after his remarks, adding on Tweets that he had been making a point about the requirement for optimism in Libya, after a latest visit to the country.
"The reality there is that the clearing associated with corpses of Daesh fighters has been conducted much more difficult by IEDs plus booby traps, " he messaged.
"That's why The uk is playing a key role within reconstruction and why I have went to Libya twice this year in assistance. "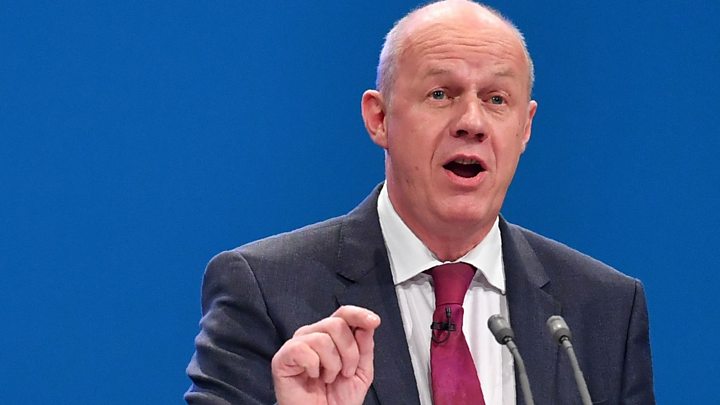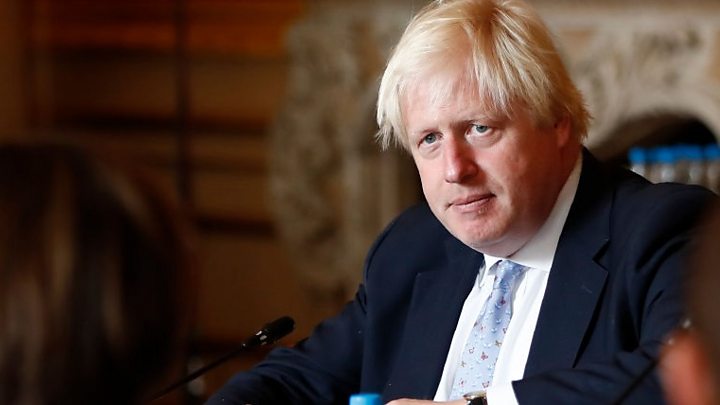 Yet Damian Green, the first secretary associated with state, told BBC 5 reside he believed Mr Johnson's comments were unacceptable, adding: "It had not been a sensitive use of language. When i say, we all need to be sensitive within our use of language, particularly in circumstances like that. "
Labour's shadow foreign secretary, Emily Thornberry, said: "It is not more than a year since Sirte was lastly captured from Daesh by the Libyan Government of National Accord, the battle in which hundreds of government troops were killed and thousands of civilians were caught in the crossfire, the 2nd time in five years that the town had seen massive loss of lifetime as a result of the Libyan civil battle.
"For Boris Johnson to treat those deaths as being a joke – a mere inconvenience just before UK business people can turn the city in to a beach resort – is unbelievably crass, callous and cruel.
"If these words came from the business enterprise people themselves, it would be considered unpleasant enough, but for them to come from the particular foreign secretary is simply a disgrace.
"There comes a period when the buffoonery needs to stop, if Boris Johnson thinks the body of those brave government soldiers plus innocent civilians killed in Sirte are a suitable subject for throwaway humour, he does not belong at the office of foreign secretary. "
Lib Dem deputy head Jo Swinson said the "unbelievably crass and insensitive comment" has been further proof Mr Johnson has been "not up" to a job for which usually diplomacy was "a basic requirement".