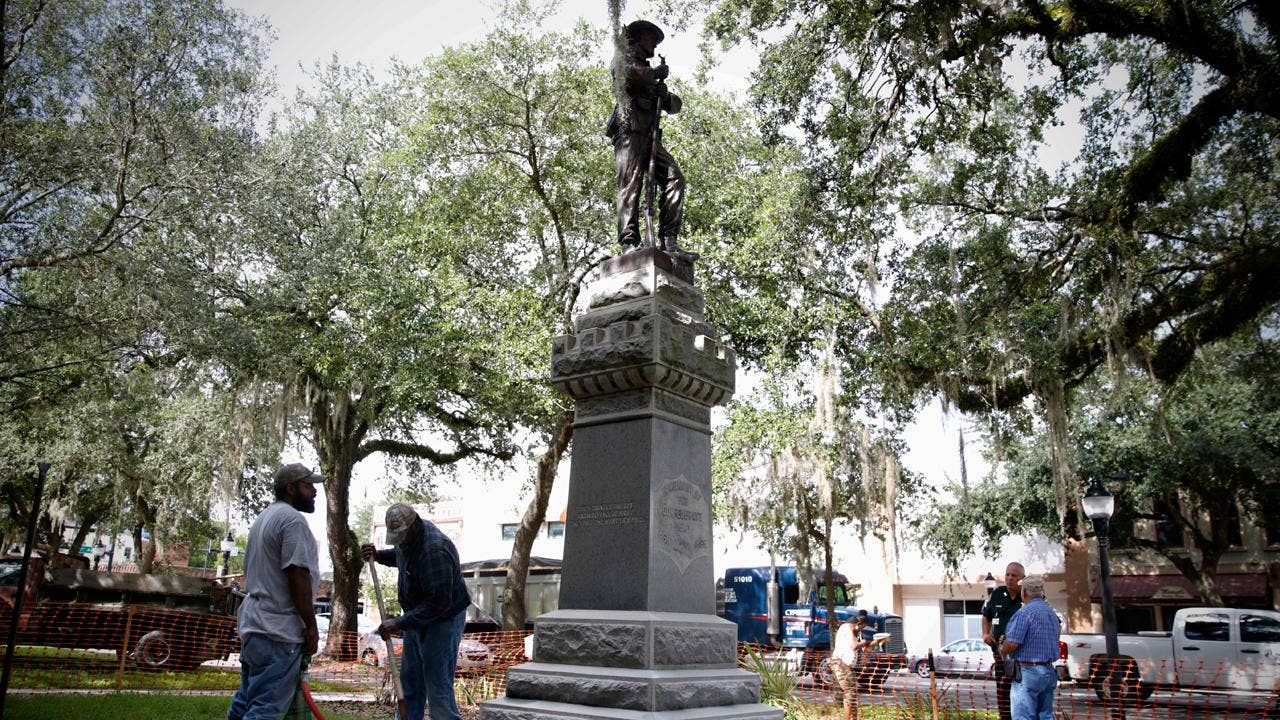 Just one month ago, white nationalists stormed the University of Virginia's rotunda chanting "Jews will not replace us." On Tuesday, exactly one month later, a different group of protesters came together to deride the school's response to last month's events.
About 100 students, faculty and community members – some invoking "Black Lives Matter" chants – showed up at the Charlottesville, Va. university and placed a black tarp on a monument honoring Thomas Jefferson, a U.S. Founding Father and a founder of the university.
Last month, plans to remove a statue of Confederate Gen. Robert E. Lee turned violent, resulting in the death of Heather Heyer, who was there to protest white supremacist groups. The deadly protest set off a national debate over what to do with hundreds of historic monuments across the South that honor the Confederacy.
At the rally on Tuesday, several people climbed atop the Jefferson monument and placed signs on it that called him a "racist" and "rapist." Students also chanted "No Trump, No KKK, no racist U-V-A," according to the Richmond Times-Dispatch.