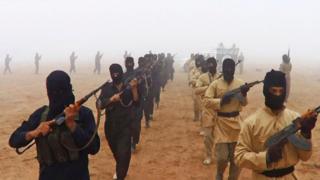 The "only way" to deal with British IS practitioners in Syria is "in virtually every case" to kill them, the particular minister for international development reports.
Rory Stewart said converts to so-called Islamic State believed in an "extremely hateful doctrine" and had moved away from any kind of allegiance to Britain.
They can expect to be killed due to the "serious danger" they pose towards the UK's security, he said.
The government said his feedback were in line with the UK's stated place.
Mr Stewart produced the remarks after Brett McGurk, a top US envoy for the coalition fighting IS, said his objective was to ensure every foreign jet fighter in Syria dies there.
Asked about the comments upon BBC Radio 5 Live's Pienaar's National politics , Mr Stewart, a former diplomat, said they were "very difficult ethical issues".
He stated: "They are absolutely dedicated, because members of the Islamic State, for the creation of a caliphate.
"They believe in an extremely hateful doctrine which involves killing themselves, killing other people and trying to use violence plus brutality to create an 8th Centuries, or 7th Century, state.
"So I'm afraid we need to be serious about the fact these people are a significant danger to us, and regrettably, the only way of dealing with them is going to be, in almost every case, to eliminate them. "
Mister Stewart's comments contrast with the impartial reviewer of terrorism legislation, which recently told the BBC that will Britons who join IS by means of "naivety" should be spared prosecution when they return home.
Maximum Hill QC said UK specialists should instead look at reintegrating this kind of people.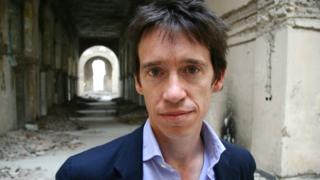 A government spokesman stated Mr Stewart's remarks were in line with the position set out by Defence Admin Sir Michael Fallon on twelve October.
Sir Jordan said British IS fighters within Syria and Iraq had produced themselves "a legitimate target" which could end up on "the incorrect end of an RAF or USAF missile".
His remarks came after it was reported that will Uk IS recruiter Sally-Anne Jones have been killed in a US drone hit in Syria in June .
The head associated with MI5 revealed this month that will greater than 130 Britons who travelled in order to Iraq and Syria to battle with the terror group have passed away .
Mr Stewart also said British authorities got made it "very clear" that people must not be volunteering with militia groups in order to fight against IS.

Get news from the BBC within your inbox, each weekday morning