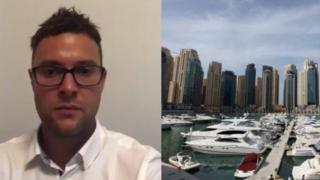 A Scottish man has been sentenced to 3 months in jail for touching the man's hip in a Dubai pub.
Jamie Harron, through Stirling, was arrested in This summer and charged with public indecency.
He claimed he previously simply been trying to avoid dripping his drink when he handled the man.
The 27-year-old electrician had already been sentenced in order to per month in jail for drinking ale and still faces more court proceedings.
The particular businessman who made the problem against Mr Harron later withdrew it, but prosecutors in Dubai continued with the case.
News of the three-month sentence was launched by campaign group Detained within Dubai, which has been supporting Mr Herron.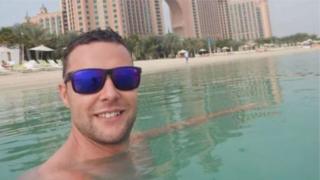 The girls said lawyers acting for your pet would appeal and they would be seeking a civil action against his accusers.
A statement through the group said: "Today Jamie Harron was sentenced to three months imprisonment for accidentally brushing the cool of an Arab customer at the Very cheap bar in Dubai.
"Key witnesses to the incident are not called upon to testify to blacken the allegations.
"Jamie will appeal the verdict, although this will prolong his increasingly challenging circumstances in Dubai, and substance the enormous financial losses he's suffered as a consequence of the ongoing situation. "
Detained within Duba's chief executive Radha Stirling mentioned Mr Harron was "understandably distraught".
She added: "Now Jamie has been sentenced to 3 months, there is no telling whether a view on appeal will be better or even worse.
"He has suffered tremendously as a result of these accusations, and now faces the likelihood of incarceration.
Government criticism
"His family was not able to visit him during this critical period because they faced a very real danger of imprisonment themselves under the UAE's cybercrime laws which forbid critique of the government.
"At this point, Jamie will definitely be going after civil action against his accusers whenever he does eventually return house, as it appears that he will not be capable of find justice in the UAE.
"He is angry, dissatisfied, and dreads what may happen following. He feels betrayed and used by the system, which did not check out the reports of key witnesses in his defence and led your pet to believe that the case would be slipped. "
Mr Harron, who worked as an electrician within Afghanistan, was on a two-day stopover in the United Arab Emirates during the time of the incident on 15 This summer.
He is still to manage court on two other costs stemming from the case – among consuming alcohol, and one for apparently making a rude gesture.