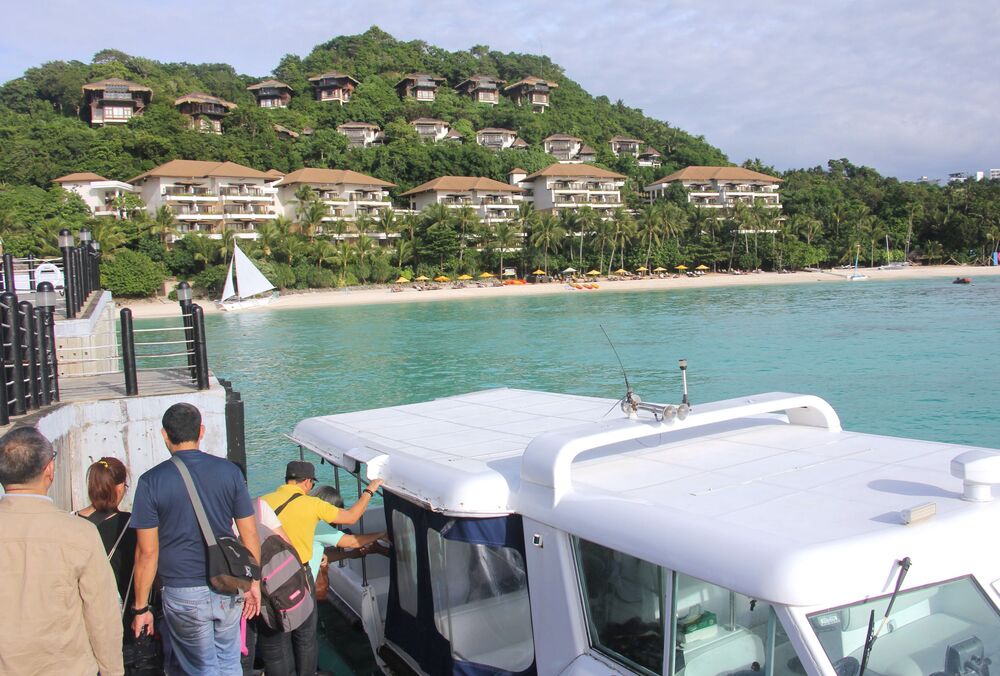 Boracay Island, one of Asia's top beach destinations, will be shut for six months after Philippine President Rodrigo Duterte approved a proposal from the environment and tourism agencies to close the area for rehabilitation.
The island, known for its white-sand beaches, will be closed starting April 26, at the height of the peak summer season. The government said it will release emergency funds to 36,000 workers who may be affected by the closure order.
Philippine Airlines and Cebu Air's Cebu Pacific will cancel flights to Boracay during the closure period, the airlines said in separate statements. Boracay Island's White Beach was ranked Asia's second-best beach destination by TripAdvisor.
The closure of the island, which Duterte earlier described as a "cesspool," could also deal a blow to the nation's target to attract 7.4 million tourists this year. About 15 percent of the 6.6 million tourists in the Philippines visited Boracay last year, spending 56 billion pesos ($1.07 billion) in the tourist spot.