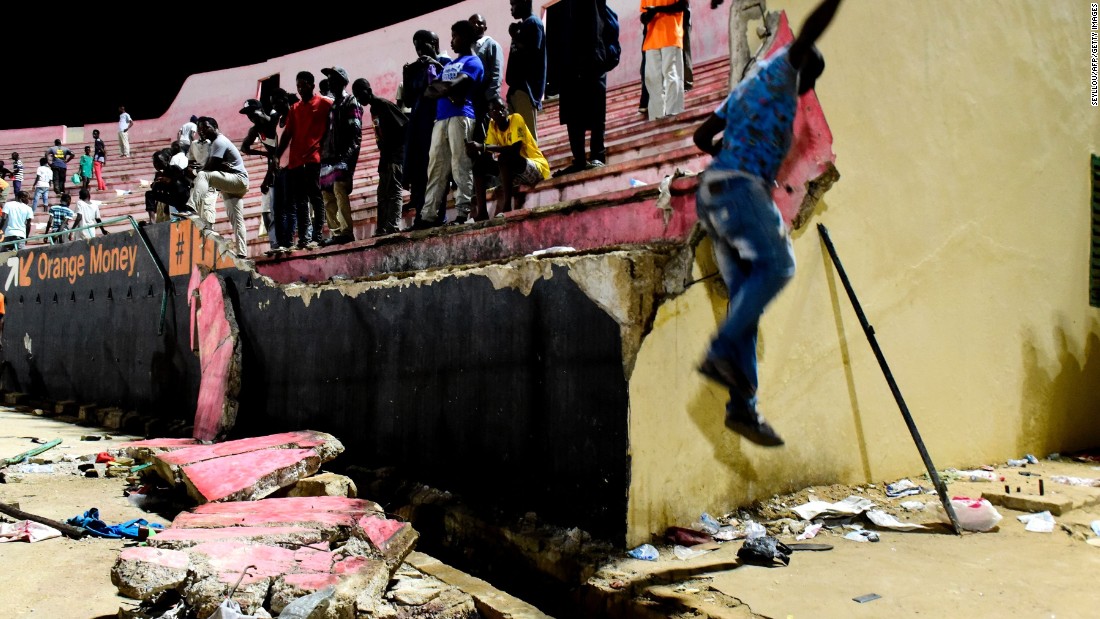 (CNN) 8 people were killed and more than forty were seriously injured after clashes at the end of a League Cup last football match at Demba Diop Stadium in Dakar, Senegal upon Saturday.
Fans from the opposing teams, ALL OF US Ouakam and Stade De Mbour, exchanged blows and numerous projectiles had been fired, Senegal's official news company Agence de Presse Senegalaise (APS), reported.
As spectators tried to keep the stadium, APS said the wall collapsed under their bodyweight.
Ambulances plus fire trucks were dispatched for carrying on the victims, while police utilized tear gas to disperse the top crowd.