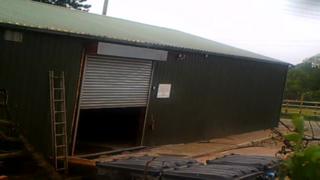 Five people are to be charged with animal cruelty offences after the BBC broadcast pictures appearing to show fox cubs being taken into a kennel of hunting hounds.
The police investigation began after anti-hunting activists installed hidden cameras at the South Herefordshire Hunt kennels in 2016.
The video appears to show a man then dumping a dead fox cub in a bin.
The activists say the cubs were used to give hounds a taste for killing.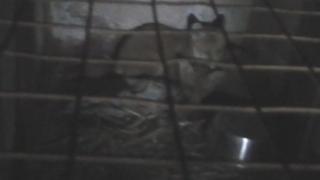 Campaigners had been expected to protest outside a police station later this week over how long the investigation was taking.
Det Insp Jonathan Roberts, of West Mercia Police, said the three men and two women, aged between 29 and 54, would face multiple charges of animal cruelty.
"This follows a complex investigation in South Herefordshire. The individuals will appear at Birmingham Magistrates Court on Tuesday May 15," he said.
"Cases of animal cruelty are treated very seriously by West Mercia Police and we actively seek to protect animals from cruelty and to prevent their suffering."