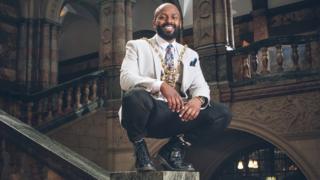 A former asylum who has taken over as Sheffield's Master Mayor says he hopes to create the role "into the twenty-first Century".
Magid Magid, is the city's first Somali gran, first Green Party mayor, plus, at 28, the youngest gran.
He came to Sheffield aged five after six months within an Ethiopian refugee camp with his mom and five siblings who remaining Somalia "to find a better life".
"Just me in the post brings an element of distinction to the role, " he mentioned.
More stories from across Yorkshire
He additional: "I hope it will help engage people with not previously engaged before. inch
But his tale is not a case of a privileged upbringing helping to open doors but associated with determination, ambition – and a adore of climbing mountains.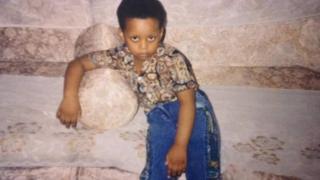 Born within Burao in war-torn northern Somalia, Mr Magid said he failed to remember much of his childhood together never returned to his nation of birth.
"I remember just being happy, experimenting as you do as a kid, however in reality it was a completely different tale, " he said.
His family set up home within Sheffield's Burngreave area.
He said life was tough when he and his family appeared, trying to learn the language and adapt to a different way of life.
Their mother worked as a cleaner to maintain her children, with Magid great siblings acting as translators.
'Mountain fascination'
He went to Fir Vale School where he said he has been "just like your average child".
By the time he was seventeen he said his "massive desire for mountains" had emerged.
"I really wanted to climb the particular seven summits, so I worked 12-hour shifts every day for nine days and paid to go on a alpinism course in the Swiss Alps.
"When I was 19 I desired to climb Kilimanjaro, so I loaded what I needed, went to the local city and found someone to climb this with me.
"I imagine that's how I like to do things. I love to look for solutions to barriers, and getting courageous and brave is portion of being able to do that. "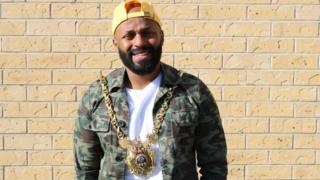 From mountain tops towards the bottoms of the ocean, Magid continued to study aquatic zoology at the University or college of Hull.
"I just really wanted to go to college, " he said.
"You are taking yourself out of your safe place and where else would you fulfill so many people from different parts of the world plus experience such different things in one location. That's what I wanted. "
He said he created an interest in politics while at college and was elected as leader of the students' union,
He admits he was not "politically savvy" adding he "had no clue between the left and the right yet I knew I cared regarding certain issues".
Within 2014 he delved further in to politics, becoming a regular viewer from the BBC's Daily Politics show, "I used to think, 'who actually viewed this? '" he said, "but there I was".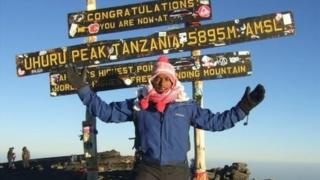 Despite friends and family largely assisting Labour, he said he discovered the Green Party better symbolized his views and in 2016 this individual was elected as Green councillor for Broomhill and Sharrow Vale.