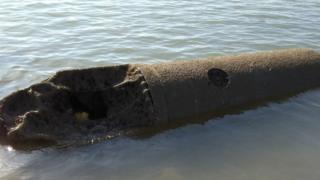 A live German sea mine from World War Two washed up on the Sussex coast has been towed out to sea and blown up.
The large metal device measuring about 6ft (1. 8m) and thought to weigh about 1, 000kg was found on Saturday.
The Maritime and Coastguard Agency (MCA) said the mine was "safely detonated" at about 17: 10 BST.
Earlier, residents were alerted as a precaution and vessels were told to steer clear of the mine off Elmer Beach, near Bognor Regis.
A mile-wide maritime and air exclusion zone was in force, with coastguards broadcasting to vessels in the area.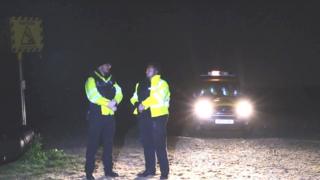 Sussex Police said bomb disposal teams were called in after the device was found in the water by someone living nearby.
Explosives teams inspected the device and work took place to make it safe while the tides allowed access, officers said.
Paul Austin, who found the device and alerted emergency services, said when he looked at it closely, it was "quite clearly a weapon".
He had been walking on the beach with a friend when he saw the object and noticed it had a propeller, or a fin, and a cone nose.
'Biggest Nazi bomb'
"At first it looked like a big oil drum. I didn't think it was a bomb, " he said.
"We were almost standing on it, but then we stepped away.
"I said 'let's throw stones at it' as a joke. But then I thought – actually, that's a torpedo or a bomb. "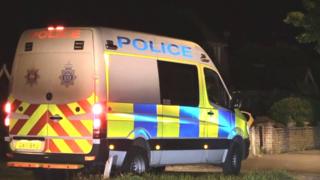 He said he had since talked to emergency teams and learned it was one of the biggest bombs the Nazis ever produced.
The device was about 500 yards from his front door, he added.
Mr Austin said he was struck by how the bomb would have been used in the war, adding: "If that went up, and it's full of TNT, it would have taken a lot of people with it. "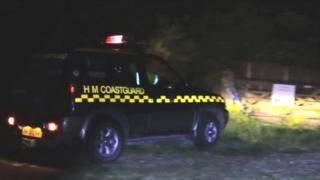 No homes had to be evacuated.
Ch Supt Jane Derrick said the force had followed advice from military ordnance teams about safe areas.
Other members of the public were earlier asked to avoid the Elmer Beach area, whether for using the beach, swimming or sailing.