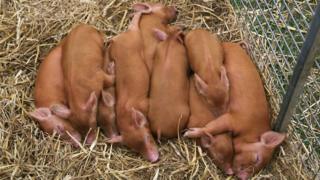 The government has published a new law that says it must treat animals as "sentient beings" when it makes laws.
Environment Secretary Michael Gove promised to "make Brexit work not just for citizens but for the animals we love and cherish too".
The draft law also increases the maximum sentence for serious animal cruelty to five years in jail.
The Green Party said the government had done a "screeching u-turn".
The move follows last month's animal sentience "fake news" row involving a celebrity-backed social media campaign.
After MPs voted not to incorporate part of an EU treaty recognising that animals could feel emotion and pain into the EU Withdrawal Bill, some widely-shared reports and petitions suggested it had been a vote against the idea of animal sentience itself.
High-profile figures such as explorer Ben Fogle shared the stories. He later apologised for posting "misleading threads" but defended sharing details on "important stories".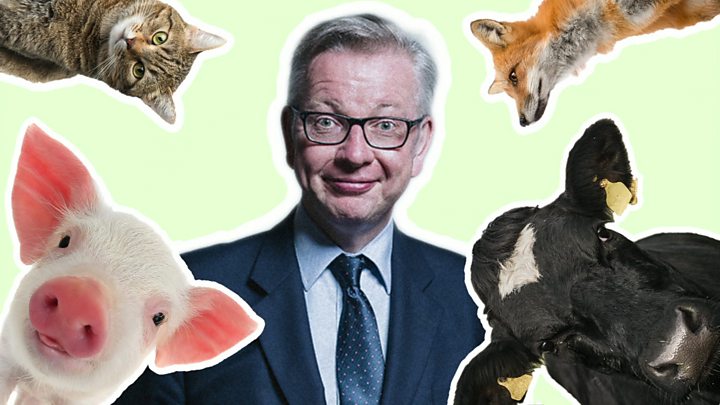 In the aftermath Mr Gove hit out at the way social media "corrupts and distorts" political reporting and promised new UK legislation to ensure the principle of animal sentience is recognised.
The draft bill says the government "must have regard to the welfare needs of animals as sentient beings in formulating and implementing government policy".
Mr Gove said: "Animals are sentient beings who feel pain and suffering, so we are writing that principle into law and ensuring that we protect their welfare.
"Our plans will also increase sentences for those who commit the most heinous acts of animal cruelty to five years in jail.
"We are a nation of animal lovers so we will make Brexit work not just for citizens but for the animals we love and cherish too."
David Bowles, the RSPCA's head of public affairs, said the plans were "potentially great news" for animals post-Brexit.
He said: "To include the recognition of animal sentience as well as increasing animal cruelty sentencing to five years into the new 2018 Animal Welfare Bill is a very bold and welcome move by the government."
Green Party MP Caroline Lucas, whose amendment to the EU bill sparked the debate about animal sentience, said the government had "performed a screeching U-turn" after previously insisting it was covered by existing UK law.
"There's absolutely no doubt in my mind that this legislation wouldn't have emerged now without the pressure of thousands of people who have taken action after the government voted against my amendment," she said.