Wine
How to Launch an Acclaimed Winery for $8 Million or Less
First step: Sell your wine collection and move to Oregon.
By
Even by Napa Valley's astronomical real estate standards, the sale of Heitz Wine Cellars for a reported $180 million raised eyebrows. It's the new normal there, though: According to the Napa-based County Appraisals Inc., vineyard properties in the area now routinely go for $400,000 an acre.
In response, some wineries have determined that it makes fiscal sense to find a less-expensive neighborhood. Jackson Family Wines, maker of Kendall-Jackson Chardonnay (the top selling chardonnay in the country), purchased its first vineyard in southern Oregon's Willamette Valley in 2013. Today, the company owns and operates four wineries on more than 1,300 acres in the area, according to the. "In the world of winemaking, it's still a young region with so much potential," says Eugenia Keegan, JFW's general manager in Oregon. 
Appreciation for Oregon wine is accelerating rapidly. According to Danny Brager, senior vice president of Nielsen's Beverage Alcohol Practice, national wine sales in 2018 grew 2.1 percent in retail channels while Oregon's sales grew 17 percent over the previous year; direct-to-consumer growth is also notable—31 percent for Oregon, compared to 15 percent nationally, year-over-year. "Oregon is clearly a growth leader and the fastest growing region in the world," he said.
The wines have even captured the attention of Melania Trump. She included two Oregon vintages at the recent state dinner for French President Emmanuel Macron. The wines—a 2015 Evenstad Reserve Chardonnay from Domaine Serene and a 2014 Domaine Drouhin Pinot Noir Laurene—are both the result of French-American collaborations.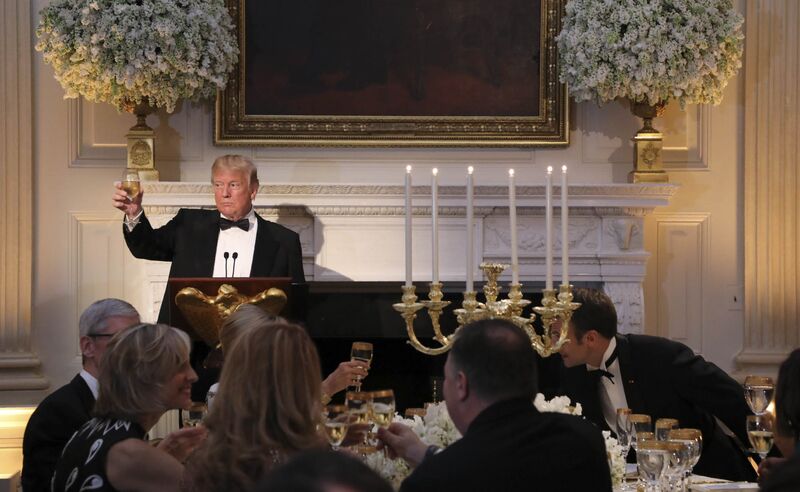 An Oregon wine that was not at the state dinner but should have been: Lingua Franca. It's made by master sommelier and former Napa Valley resident Larry Stone. His first vintage, the 2015 Mimi's Mind Pinot Noir, won a double gold medal at the Six Nations Wine Competition in Australia.
Stone's greatest feat may be that he launched the label for less than $8 million.
Stone's path to Lingua Franca began at the age of 13, when he began fermenting apple juice into riesling. By 15, he was collecting wine. In the late '90s, he made San Francisco's Rubicon restaurant one of the country's premier wine destinations and then began producing vintages for Francis Ford Coppola in Sonoma. 
When Stone saw the 148-acre parcel in the Eola-Amity Hills, he recognized the neglected farm as prime real estate. "It was like buying a grand cru Burgundy," he says. He bought the property in 2012 with a simple plan to grow grapes for sale—building his own winery would be cost-prohibitive; for a sommelier's bank account, the land was expensive enough in itself.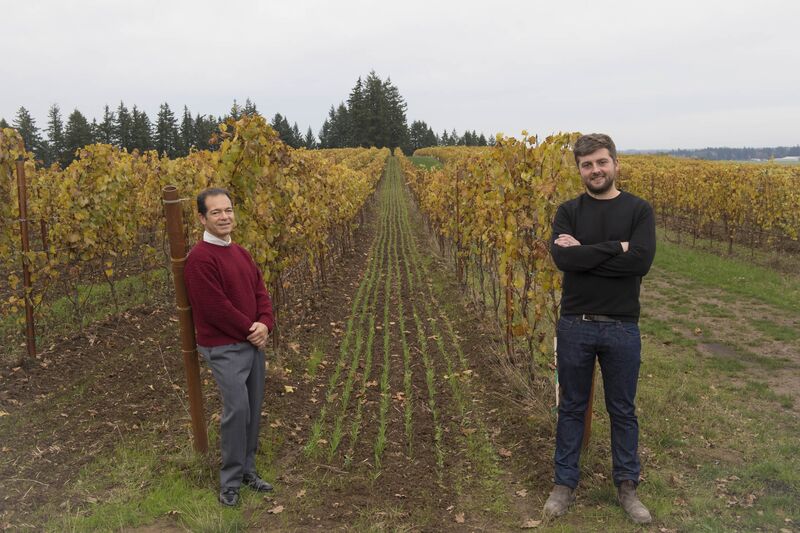 Stone's main asset was wine. He had around 350 cases dating back to the 1970s that included a 1990 Henri Jayer Cros Parantoux Vosne-Romanée, a 1982 Gaja Barbaresco Sorí San Lorenzo, and a 1985 Guigal Cote-Rotie La Mouline. Through Christie's auction house, he sold it all and pocketed around $750,000 from the sale. After a friend, former finance lawyer David Honig, partnered with him, they bought the land and planted pinot and chardonnay grapes for around $2 million.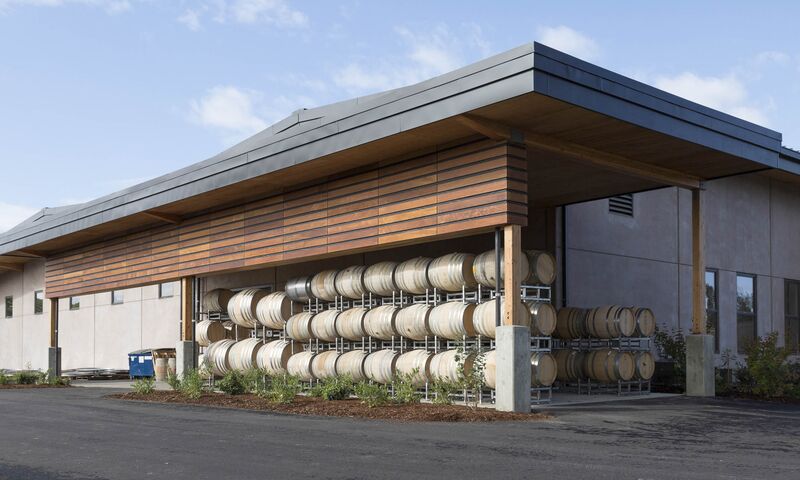 Stone's property attracted the interest of Dominique Lafon from Burgundy's legendary Domaine des Comtes Lafon. Lafon asked who would be making the wine. "Making wine is too expensive," Stone told Lafon, offering to sell him the fruit. A year later, in 2015, Lafon signed on as consulting winemaker alongside full-time winemaker Thomas Savre—the equivalent of having Bruce Springsteen offer to play at your wedding. With Lafon on board, Stone raised $5.2 million to construct a 20,000-square-foot facility designed by Portland architect Laurence Ferar.
Completed in 2016, the winery is understated and elegant; it hides its efficiency well. The custom-made tanks have lines that allow for both heating and cooling. The chardonnay room has a separate heating system for cold Oregon nights. A costly European press offers Savre controls as to how hard to press the grapes: gentle and slow or quick, with higher pressure. "We don't hide behind innovation," says Savre. "We use iPads. But we're not adding anything like commercial yeasts. We make it very carefully." 
Like the increasingly popular incubator food-hall model, Stone has opened up Lingua Franca to local winemakers seeking the same exacting standards. Clients include Judy Jordan from Capra Vineyards and Alban Debeaulieu with Angela Estate. 
Lingua Franca's first vintage, the 2015 Pinot Noir Eola-Amity Hills Tongue 'n Cheek ($60) landed on Wine Spectator's top-100 list with a noteworthy 94-point score. The 2015 and 2016 vintages can be found on wine lists at New York's Daniel, the Modern, and Bâtard and in Paris at Taillevent and Le Grand Epicerie. Often, it's the only Oregon wine on the list. 
Comparing Oregon wines to their well-heeled Napa Valley counterparts is tricky because the same varietals can taste completely different. It's colder in Oregon, so wines tend to be more delicate and in line with the trend toward lighter and fresher bottlings. Reds from Napa are generally richer and heavier. Lingua Franca's Pinot Noir has a flinty finish with plum and red-cherry tones, reminders that the property was once a fruit orchard. 
As he finds the right vines, Stone is already planning to plant an additional 15 acres. He hopes to have them ready for a state dinner in the near future.