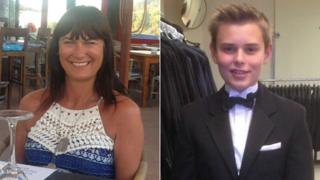 A "manipulative" homeless guy who turned on a family who befriended him has admitted the "frenzied" murder of the mother and the girl 13-year-old son.
Tracey and Pierce Wilkinson were stabbed to death at their home within Stourbridge, West Midlands in Mar.
The boy's dad, Peter, was seriously injured within the attack but survived.
Aaron Barley, 23, of simply no fixed address, admitted the killings at Birmingham Crown Court on which would have been the first day of their trial.
He formerly admitted the attempted murder associated with Mr Wilkinson.
The family first met Barley after Mrs Wilkinson decided "off-the-cuff" to help him when she noticed him trying to keep warm within a cardboard box while she has been out shopping.
She helped him find lodging and arranged daily meals for your pet, while her husband went on to hire him as a labourer in 04 last year.
He still left the company on "amicable terms" final September after he began to take medicines.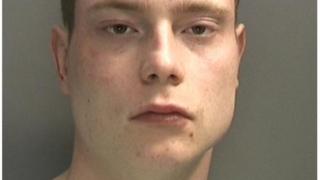 Prosecutor Karim Khalil QC told the courtroom Mr Wilkinson was "naturally intent" on trying to continue to support Barley and his work colleagues "spent plenty of time and effort trying to find ways to support the particular defendant".
But regardless of this he went on to attack your family just months later.
'Acting like a ninja'
Mr Khalil said Barley killed Mrs Wilkinson in the girl bed and attacked Pierce in the room while Mr Wilkinson had been out walking the dog on the early morning of 30 March.
He had hidden in the garden shed over night after failing to gain entry in order to home he once shared with your family.
CCTV played towards the court showed him emerging through the shed with a hammer as Mister Wilkinson returned home.
Brandishing a knife more than his head, he shouted "Die you bastard" as he stabbed Mister Wilkinson a total of six instances – twice in the face, twice within the abdomen and twice in the back again, the court heard.
Barley, described as a "compulsive liar and manipulator" with 21 earlier convictions, wore a balaclava plus was clad entirely in dark, even covering his yellow instructors in black socks.
Mr Khalil said Mr Wilkinson described the defendant as "acting like a ninja".
"He realised immediately who their attacker was", he said.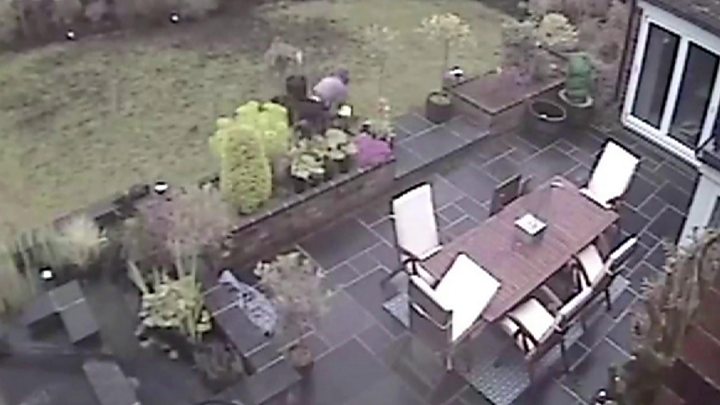 "The accused was wielding a knife, stabbing and slashing at Peter in the frenzied attack with such hostility that this alone demonstrated an obvious purpose to kill him. "
The company director managed to get in touch with emergency services, and was present in the garden of the family home with face lacerations and deep stab injuries.
Barley fled the particular scene in the family's Land Rover and was pursued by police just before he crashed in a nearby street and was arrested.
Mrs Wilkinson, 50, was obvious dead at the scene, while Touch died after being taken to medical center.
Mr Wilkinson, forty seven, spent 11 days in medical center recovering from his wounds.
Before the killings, Barley was documented to police after his previous foster carer became concerned about text messages posted on Facebook, the courtroom was told.
One of the posts was a threat from your pet towards his family and the possibility of the "killing spree".
Just one week before the stabbings, the courtroom heard, the Wilkinsons cancelled the mobile phone contract they had paid for Barley.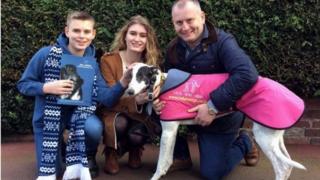 The particular couple's daughter Lydia, 19, had been away at Bristol University during the time.
She said the girl was warned to expect the most severe and when she saw her dad hooked up to "countless machines" the girl doubted he would survive.
When he did eventually restore consciousness, Mr Wilkinson did not understand his wife was dead plus was unaware his daughter have been to the mortuary to identify her mom and brother.
Both family and police said they failed to know what Barley's motive was.
'Mother I certainly not had'
Mr Wilkinson said he had shared a "curry and a couple of bottles of beer" with Barley about a month prior to the attack.
"The the next time I saw him he was adhering a knife into my glenohumeral joint, " he said.
He said Barley had joined up with the family on Christmas Day this past year and he wrote a card in order to his wife that said 'To mom that I never had'.
"My wife was really caring and he treated her a little like a second mother, " this individual added.
He recommended that Barley, whose parents passed away when he was young, understood his life was "going poor ways" and wanted to take it out around the people that had "cared and cared for him".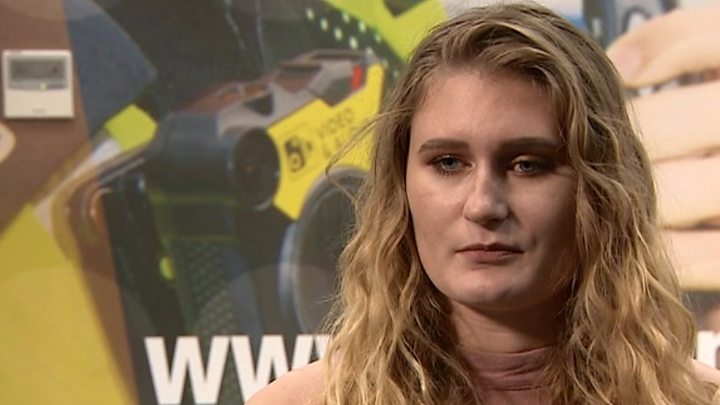 Det Supt Tom Chisholm stated Barley has remained uncooperative whilst in custody and given officers simply no reason for the "horrific attack".
Describing the "random" killers as the most shocking he had addressed, the veteran detective added: "There is usually a build-up or a motive or perhaps a grudge of something, but that one is just very random. "
The court also noticed that psychiatric reports found simply no evidence of diminished responsibility.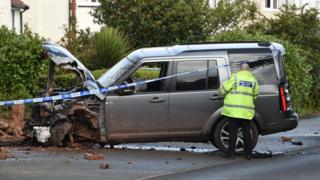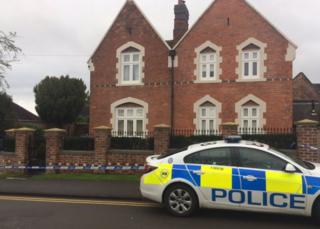 Mister Wilkinson and Lydia have now transferred back into the family home and stated they have been "astounded" by the support they have got received.
Ms Wilkinson described her mother as a "stunning" woman with a "beautiful personality".
"To have my best friend extracted from me in life at such a early age is a hardship I would never want on anyone, " she mentioned.
"Because they have to be the most awful experience. Specially when something happens… I can't ring the girl up any more. "
She said her brother had been "handsome, funny, clever" and produced friends with everybody around your pet.
"My mum plus brother were just the iconic mother/son relationship, " she said.
Barley will be sentenced upon Wednesday.