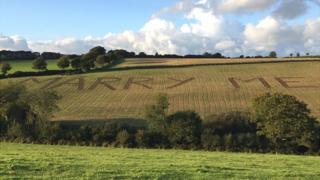 An agriculture professional has asked for his girlfriend's turn in marriage by ploughing his suggestion into a field.
Tom Plume, 39, not only needed to ask his future father-in-law regarding permission to marry his girl, but also to plough up an area on the farm where his sweetheart Jenna Stimpson grew up.
The couple, from East Anstey in Devon, have been together regarding 10 years, and Ms Stimpson, thirty seven, said she was "astounded" yet "ecstatic".
Her solution was "yes".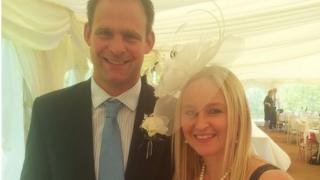 The sports activities injury masseuse said her fiancé would be the first to admit this individual was not generally a "romantic type" but this time "he went big", coming up with the idea while helping the girl dad with the harvest.
Mr Plume made the big expose after telling Ms Stimpson to maintain her eyes closed while this individual drove her down a monitor.
Ms Stimpson said when she heard cows in the background she was concerned he might have bought some livestock, yet she was left "speechless" whenever she opened her eyes.
The couple intend to tie the knot in 2018.