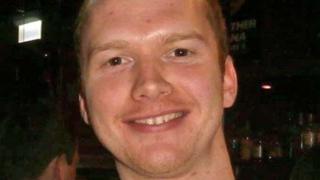 The body of missing Inverness man Liam Colgan is believed to have been found in the River Elbe in Hamburg.
The 29-year-old was on his brother Eamonn's stag weekend in the German city when he vanished on 10 February.
His disappearance sparked major searches in the city and widespread appeals on social media.
Formal identification of the body – which was found on Monday morning – has still to take place, but Hamburg Police said it was believed to be Liam.
The Lucie Blackman Trust, which helps families of people missing abroad, thanked those involved in the search.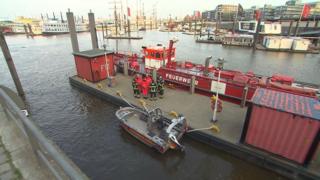 The trust said the man found in the River Elbe had been wearing the same clothes as Liam, and had his driving licence in his pocket.
The discovery may bring to end more than two months of searching for Liam.
The trust has asked that Mr Colgan's family "be given space and privacy to grieve at this difficult time".
The charity's chief executive, Matthew Searle, said: "An astonishing amount of support has been apparent in this case – the search for Liam has been joined by thousands of people, both German and British, and we would like to thank all of them for their support.
"Our thoughts are of course with Liam's family and friends today."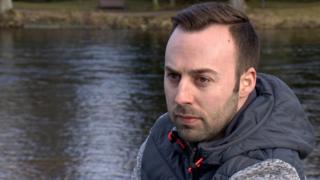 His disappearance had sparked a major search effort in the German city.
Thousands of leaflets were distributed in Hamburg during the attempts to trace Liam, a postman and keen musician.
Dundee-based police officer Eamonn and his fiancée Susan Dolan postponed their wedding while searches took place.
'Help from strangers'
Liam's family had been preparing to widen their search to other German cities, working on a theory that he injured his head in a fall and was suffering from amnesia.
In an interview with BBC Radio Scotland last month, Eamonn described his brother as a "very laid back, very positive, a very proud and doting uncle to my two children".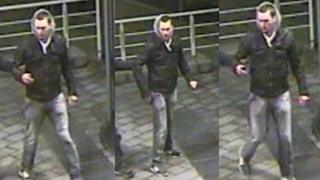 He also thanked those involved in the search for his brother.
Eamonn said: "It's incredible the help we've had from strangers. If they can be hopeful, then I can be that way as well.
"We've been told the efforts by ourselves and others in trying to find Liam in Hamburg is unprecedented. That makes me feel confident that we are doing everything we can to find him."
Eamonn added that the family were finding "constant reminders" of his brother.