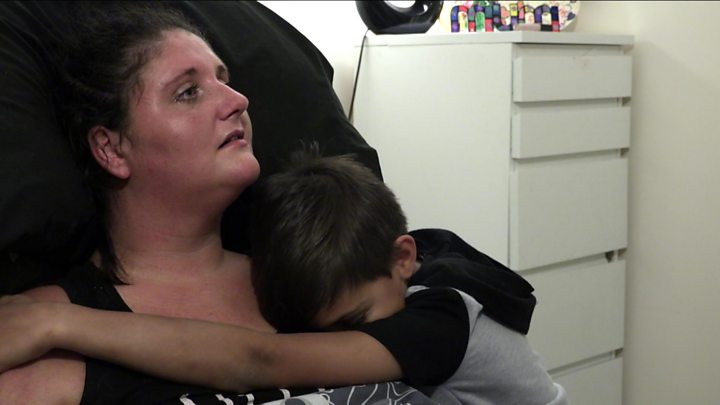 A woman with motor neurone disease who raised more than £40,000 to enable her sons to live with her sister in Australia has died.
Sam Kyme, 34, from Banbury, could no longer talk, but made the plea through her friends on a crowdfunding website.
The cash will be used to fund the funeral, plane tickets, and legal and school fees.
Sister Pippa Hughes said she passed away on Thursday "knowing everything is sorted for her kids".
'No warning'
Ms Hughes lives in Australia and it was her sister's "last wish" that her sons Joey and Harry could live with her there.
"It's amazing how life can change in a year," Ms Hughes said.
"This time last year it was Christmas and we were all together and this year it's completely changed.
"There was no warning, you just never know what's going to happen.
"We've got a few days now to scream and shout and cry, but Christmas, we're going to make it for Sam."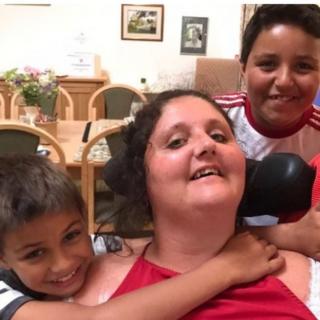 Friend Susanna Howard said Ms Kyme died "peacefully with her family around her".
"The family are deeply saddened but also relieved that she is no longer suffering," she said.
"We know that Sam would like everyone to celebrate her life by raising a glass to her and her family at this festive time."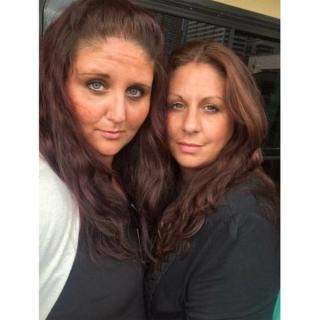 Ms Kyme was diagnosed in April and told she had months to live. Within two months she could no longer speak.
Ms Howard said she had been "battling to be here for Christmas" so she could "spend it with her boys and family".
"My greatest fear is not that I am dying – it is the welfare of my boys," Ms Kyme's message had said on her crowdfunding page.
"I fear that Joey and Harry will go into care," it continued.
Ms Hughes said the funds meant the family could "all move to Oz, start a new life together, while never forgetting Sam".
---
Motor neurone disease
Rare condition that progressively damages parts of the nervous system
Occurs when specialist nerve cells in the brain and spinal cord called motor neurones stop working properly
They control muscle activity such as gripping, walking, speaking, swallowing, and breathing
In 5% of cases there is a family history of the disease, or a related condition
Affects around two in every 100,000 people in the UK each year
There is currently no cure
Source: NHS Choices