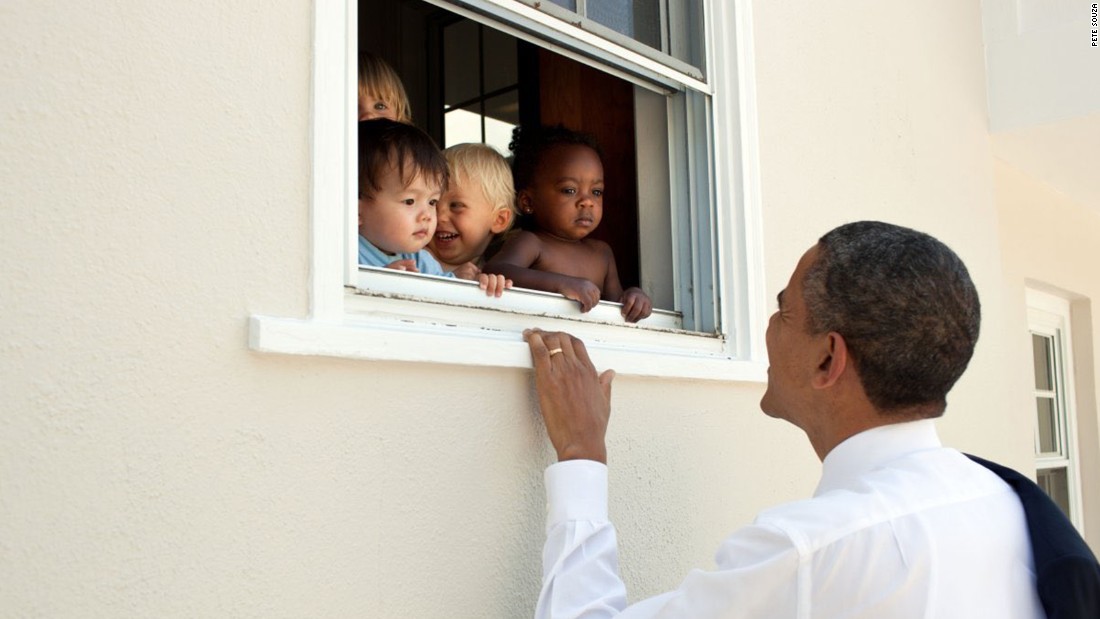 Washington (CNN) Previous President Barack Obama's tweet responding to the attack in Charlottesville, Va, is the most liked tweet ever over the social network.
Obama tweeted a quote through Nelson Mandela's 1994 autobiography "Long Walk to Freedom" Saturday having said that, "No one is born hating someone else because of the color of his skin or even his background or his religious beliefs. People must learn to hate, and when they can learn to hate, they can be trained to love, for love comes a lot more naturally to the human heart than the opposite. "
The quote was separated into three tweets, the first of which incorporated a photo of him greeting a team of children through a window taken by professional photographer Pete Souza at a day care service next to his daughter Sasha's college in Bethesda, Maryland, in 2011.
The tweet has been enjoyed more than 3 million times, which makes it the most liked tweet of all time, eclipsing a tweet from
Ariana Grande
following the attack at the girl concert in Manchester in May, the Twitter spokesperson told CNN.