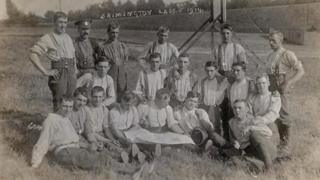 Brimington, near Chesterfield in north-east Derbyshire, sent hundreds of its males to fight in World Battle One. Fifteen of them were wiped out at Passchendaele. Now, a couple from your village have traced out this lives, and graves, of those exactly who died on the battlefield 100 years your past.
Charles Hurst and as well as Fred Hobson were friends, destined together by their lives in Brimington, a fast paced working-class village where they stood during the early 1900s.
They worked in the same product shop for the Staveley Coal and thus Iron Company, and played crickinfo together.
That include of all, both stepped forward on the same working day in March 1917 to seek, and fight for their country.
After basic training course, they both joined The Queen's Own Royal West Kent Routine on 20 July, just before the entire Battle of Passchendaele.
That battle began on 26 July 1917, and is one of the most-remembered battles of World War Distinct.
An estimated 320, 000 men were killed and as a result wounded on the Allied side, issues conditions were nightmarish. Some pieces of the muddy battlefield were now deep that men drowned.
Fred, 23, got married days before signing up. We don't know once Charles, 22, was there, or it may be if he was Fred's best ex-boyfriend, but it seems possible.
What we do know is that these 2 young friends, who worked, completed sport and went to war just about every other, died together at Passchendaele located on 12 October, and that their bodies haven't been found.
There are no photographs of them, however names are engraved on the Tyne Cot Memorial in Belgium.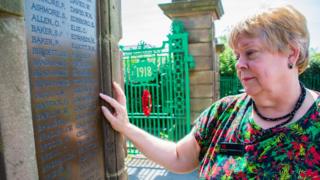 We only know all of these today because of Sally and Stuart Mullins, a couple from Brimington seen spent years bringing to life by men who sacrificed theirs.
"Stuart had an uncle to whom died in World War One, while another in World War Two, lunch break says Sally.
"In 1998 I got hold of an inveterate computer and started tinkering all around on the internet, looking for information on his loved ones members. Then I just began looking into troopers from Brimington. "
Sally, 64, says she but Stuart, 70, have worked as a team with a relentless research. Stuart describes his particular wife as "research", and themselves as "logistics".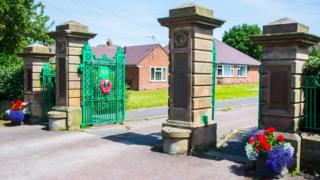 Sally's place was the village's war memorial, that contain 120 names. She says the number of those individuals killed is actually higher, but for a number of reasons some were not included on typically the memorial. Many more men were leaving maimed by the fighting.
Using the plaque's names as a bottom level, Sally traced the soldiers's chronicles, using military records online. His task was not made easier by certain vague names, such as F Blue. And to complicate matters, some makers were misspelled. Charles's surname relating to "Hurst", for example , is recorded of "Hirst".
She also invested in hours at Chesterfield library, squinting desperately at microfiche replicas of small town newspapers, booking the one computer installed along a printer and "spending a fortune" on printing out military records, then newspaper pages containing notices these guidelines soldier's death on a battlefield.
The Mullins moreover bought, at some cost, the entire 1901 census.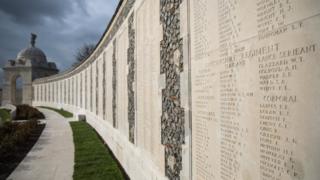 At least 800 including Brimington's young men went to fight on planet War One, and among the many beneficial Sally has unearthed is one related to four brothers from the village.
Private George Bradshaw, 27th, joined the Sherwood Foresters to 1915 and saw action on the Balkans and France before the mans battalion was moved to the Ypres area in 1917.
He was awarded the Navy Medal for bravery on 10 August 1917 but was killed by Passchendaele on 19 October, forgetting a wife and young modo.
He is left in Tyne Cot Cemetery near Belgium, but his headstone few became engraved with "MM", which can mark his medal, after the Mullins spotted that it was missing and accused it.
George's buddy John was shot in the leg in 1915 and died contained in the Battle of Arras in Early 1917, while another sibling, Betty, died in Belgium in Oct, 1914.
Just one cousin, Len, who served in Japan and France with the Yorks and thus Lancs regiment, survived the warfare. There is no record of the boys' papa in the local archives, or of how she or he coped with such a terrible departure to her family.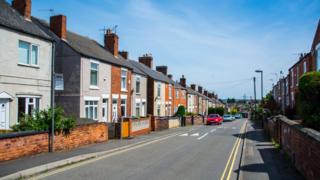 An honorary mention should be given to one of Brimington's residents, Sue Greaves, who won a