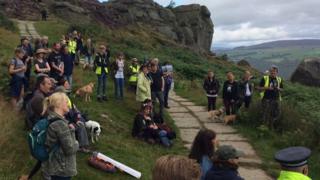 A protest ramble to the best of Ilkley Moor has been kept to oppose grouse shooting upon council land.
The particular grouse shooting license, granted simply by Bradford City Council, is due to run out in April.
Prohibit Bloodsports on Ilkley Moor (BBIM) said the practice is "a conservation calamity".
Bingley Moor Partnership, which has the agreement to run eight days of grouse capturing per year, said the events assists fund moorland preservation.
Luke Steele from BBIM mentioned: "Bradford Council can achieve so much much better with this land than grouse capturing, which causes so much damage, " this individual said.
"We need it to be used for the public's interests, in order to contribute to the local economy, to improve biodiversity and mitigate flood risk within the valleys below.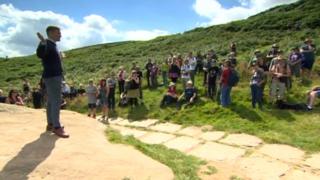 "Anything short is only going to ensure this conservation calamity proceeds. "
Edward Bromet of Bingley Moor Partnership mentioned the shoots help fund the particular moor.
"We've dispersed back the bracken, reduced lamb numbers, we're allowing the heather to restore… the pest and predator control allows the birds to consider advantage of the restored vegetation, inch he said.
"The red- and amber-listed birds such as lapwing and curlew can come returning to the moor again and everyone can come up and enjoy it. inch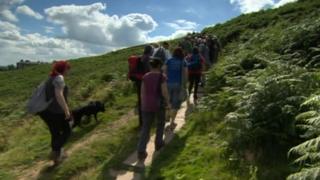 The council said: "The present contract to allow shooting on the moor will come to an end in April the coming year.
"All representations will be taken into account before any choice is made on whether to restore the contract or not. "