The mother of one of the 20 kids killed in the Sandy Hook Elementary School mass shooting in Newtown, Connecticut in 2012 slammed President Donald Trump on Sunday for their " appalling lack of humanity plus decency. "
Nicole Hockley, whom lost her 6-year-old son Dylan in the shooting, ripped Trump designed for failing to acknowledge the five-year anniversary of the Sandy Hook massacre last Thursday, and for inviting NRA head Wayne LaPierre to the White-colored House Christmas Party, which was kept on the same evening.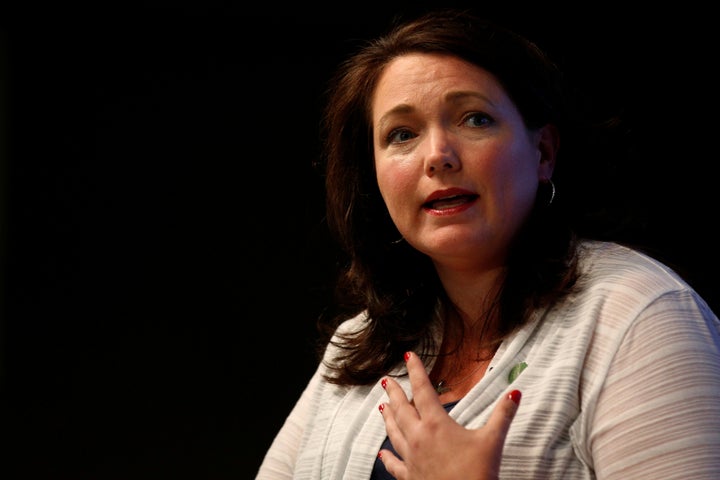 " Not only did he ignore the five-year remembrance completely ― not even just one tweet ― he slapped all of us in the face by having none other than NRA Chief executive Wayne LaPierre at his Whitened House Christmas party that evening. The appalling lack of humanity plus decency has not gone unnoticed, " Hockley wrote in a Facebook post that will went viral .
" While they ignorantly partied plus remained uninformed on an issue that will kills thousands of Americans every year, I had been crying myself to sleep, " Hockley continued. " While they will got the chance to kiss their children goodnight, I kissed the urn keeping my beautiful boy' s ashes. "
One month after the shooting, Hockley had been one of two parents who founded Sandy Connect Promise , a nonprofit that will focuses on protecting children from weapon violence. In an interview with HuffPost , Hockley said Dylan was the glue that will held her family together.
" He had a huge smile plus beautiful eyes, and everyone was therefore in love with him. He was an incredible little boy, " she mentioned.
White House press secretary Dorothy Huckabee Sanders confirmed to the New York Day-to-day News that LaPierre was present at the White Home Christmas party on the evening associated with December 14.
" I' m unaware of a conversation between [LaPierre and Trump], " Huckabee told the Everyday News. " He was generally there for a Christmas party and not the formal meeting of any kind. "