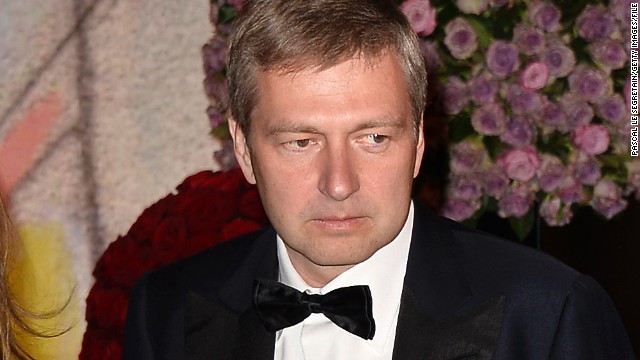 (CNN)A senator is asking the Treasury Department to turn over records of a lucrative real estate sale Donald Trump made to a Russian billionaire as the Senate Finance Committee looks into Trump's ties to Russians.
Wyden's letter
outlined how Donald Trump bought a 6.3-acre property in Florida for $41.35 million in 2004 and then sold that property to a company owned by the businessman four years later. The sale price to Rybolovlev more than doubled Trump's initial investment, to $95 million. The property's appraisal in 2008 fell short of that sale price by $30 million, Wyden said.
"In the context of the President's then-precarious financial position, I believe that the Palm Beach property sale warrants further scrutiny," the Oregon Democrat wrote. "It is imperative that Congress follow the money and conduct a thorough investigation into any potential money laundering or other illicit financial dealings between the President, his associates, and Russia."
As ranking member, Wyden has the right to ask for these documents, and some of his
past efforts
to receive Trump-related records from Treasury have produced results. Still, Wyden's letter doesn't carry the weight of a bipartisan request or one from the majority. Republicans on Capitol Hill have shown little interest in investigating Trump's finances.
"You know, the closest I came to Russia, I bought a house a number of years ago in Palm Beach, Florida," Trump said at a press conference in July 2016. "Palm Beach is a very expensive place. There was a man who went bankrupt, and I bought the house for $40 million, and I sold it to a Russian for $100 million, including brokerage commissions. So I sold it. So I bought it for 40 (million), I sold it for 100 (million) to a Russian."
In later interviews, Trump said he bought the property at a bankruptcy auction and mentioned Rybolovlev's wealth, which Forbes says is currently $6.8 billion.
Spokespeople for Trump and Rybolovlev say they have never met in person. Rybolovlev says he was in the US on business and the overlaps were a "pure coincidence." The Trump campaign said at the time that it was unaware of the Russian's presence.