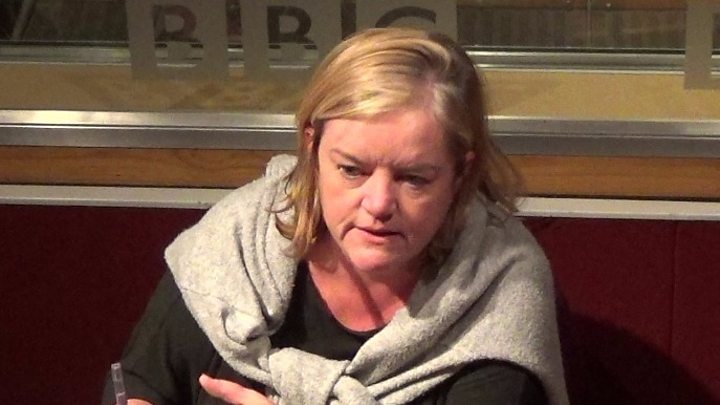 The federal government should set a target day for "everybody in the country" in order to speak English to encourage incorporation, a former official has said.
Dame Louise Casey, whom wrote a report for the government upon integration in 2016, said the "common language" would help to "heal rifts across Britain".
She also called for further focus on gaining equality for women, and the "white working class population".
The Integrated Communities Technique is due to be published later immediately.
In her 2016 document, Dame Louise suggested providing additional funding for county to promote English language skills, which includes prioritising adult skills budgets plus providing community-based classes.
But she has criticised the government because of not taking any action since the publication.
'Speak one language'
Speaking on BBC Radio 4's Westminster Hour, Dame Louise said that integration should be "one of the very most significant priorities" for the government which any more delays to the strategy will be "incredibly frustrating".
She called for "big, bold policies" to tackling issues around incorporation, including a "very significant boost" in promoting the English language.
Dame Louise stated: "I would be quite old school concerning this and I would set a focus on that says by 'x' day we want everybody in the country to be able to talk a common language. "
She added: "I don't treatment how we've got here, I may care who can't speak The english language [and] I avoid care what's going on.
"But what I do know is everybody associated with working age and of school age group should be able to speak one language and i believe the public in particular would feel several relief. "
The lady also called for "social-economic splits" to become addressed in the strategy, which the lady pointed to in her own review.
"I believe parts of the North, where we have a very significant white working course population who feel incredibly alienated, who do not have, frankly, hope… that they can't say that their kids will grow up [with] better lives compared to they have themselves, " she stated.
"It's not just about the tides of immigration plus migration and English language, however, many of this is about equalities for women, along with equalities overall, as well as in terms of interpersonal and economic disadvantage.
"Let's see what they develop. "
Conservative MP and former migration minister Mark Harper said the federal government had made changes to migration rules to require a "better degree of the English language" when people arrived to the UK
But this individual welcomed Dame Louise's recommendations plus acknowledged there were concerns about regions of the UK where people cannot talk the language.
He informed Westminster Hour: "I think the particular recommendations she has made are very effective and I hope the government produces a good ambitious strategy. "