The ladies of " Saturday Night Live" hit back at the widespread information of sexual harassment allegations using a " Welcome to Hell" skit t o remind us that nothing of these allegations ― as surprising as they may be ― is in fact anything new.
" Hey there, boys, we all know the last couple months have been crazy, " Cecily Strong says whilst referring to the reports of rape, harassment and other misconduct against high-profile men since the Harvey Weinstein scandal broke.
" All of these big, cool, powerful men are turning out to be, what' s the term, habitual predators, " Aidy Bryant adds. " And it' h like, dang, is this the world right now? "
That' s when Strong arrives the news to anyone still residing under a rock: " This particular been the damn world. "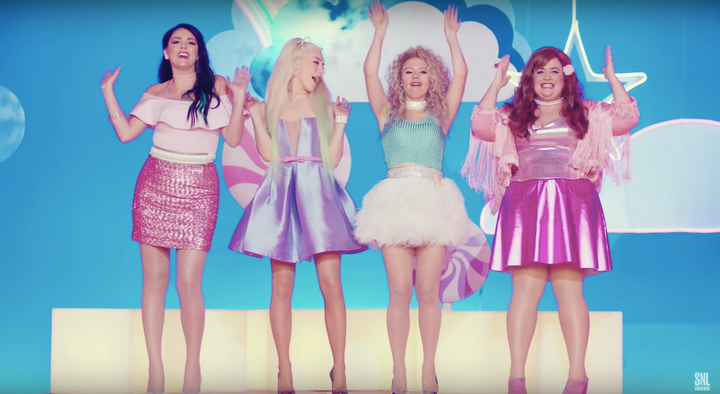 Regardless of the whimsical Katy Perry look, along with floating cherries, clouds and huge lollipops, the video didn' t sugarcoat the growing list of issues females face ― and have faced for hundreds of years.
Flashbacks included scenes of women' h suffrage, witch burning and a male-dominated workplace reminiscent of the TV show " Mad Men. "
Leslie Jones furthermore stepped in to remind everyone that will " it' s like a mil times worse for a woman associated with color. "
" Now ' Home of Cards' is ruined, which really sucks. Well here' h a list of stuff that' s destroyed for us, " actress Saoirse Ronan says before they tick by way of a list that includes parking, walking, Above all, ponytails, bathrobes, nighttime, drinking, resorts and vans.
Viewers quickly took to social media marketing to applaud the women' t work, with several calling this the anthem we need right now.