A teen from South Los Angeles who lost her brother to gun violence commanded the March for Our Lives stage in Washington, D. C., on Saturday with a moving speech about the trauma survivors face and the urgent need for change.
" I am a survivor, " Edna Lizbeth Chavez, a 17-year-old student at Manual Arts High School, told the crowd. " I have lived in South L. A. my entire life and have lost many loved ones to gun violence. This is normal. Normal to the point that I have learned to duck from bullets before I learned how to read. "
Chavez revealed that her brother, Ricardo, was killed by a bullet when he was in high school, a violent act that permanently changed her entire family.
" I also lost my mother, my sister and myself to that trauma and that anxiety, " she said. " If the bullet did not kill me, that anxiety and that trauma will. I carry that trauma everywhere I go. "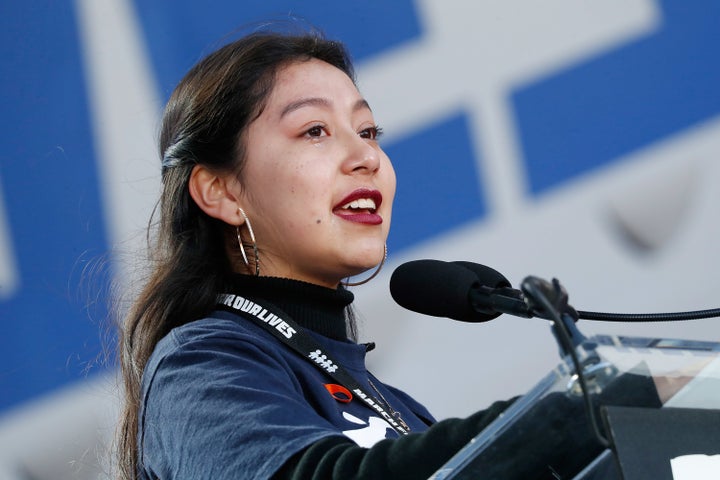 " Arming teachers will not work, " Chavez said. " More security in our schools does not work. Zero tolerance policies do not work. They make us feel like criminals. We should feel empowered and supported in our schools. "
You can watch Chavez' s speech in full above.