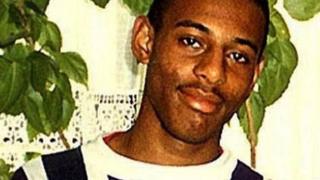 A nationwide day of commemoration for killed teenager Stephen Lawrence will take place upon 22 April every year, the prime ressortchef (umgangssprachlich) has said.
It emerged as the family of the black teen attended the 25th anniversary memorial service of his death in London.
The 18-year-old was stabbed to death in a racially inspired attack in Eltham, south Greater london, in 1993.
Regal couple Prince Harry and Meghan Markle attended the service from St-Martin-in-the-Fields, Trafalgar Square.
Prime Minister Theresa May declared that Stephen's mother Doreen – today a peer in the Lords : and his father Neville "have fought against heroically to ensure that their son's existence and death will never be forgotten".
Mr Lawrence was set upon by a team, stabbed and left to pass away in Eltham on the evening associated with 22 April 1993.
Two of the group of up to six guys who attacked the teenager great friend Duwayne Brooks have been found guilty of murder, but the rest have got evaded justice.
Jesse Norris and Gary Dobson are serving life sentences.
The Macpherson Report into the analysis into Stephen Lawrence's death discovered that there had been "institutional racism" within the police.
City Police Commissioner Cressida Dick plus Labour leader Jeremy Corbyn furthermore attended the memorial.
Mrs May said: "It is right that Stephen's name plus legacy lives on. "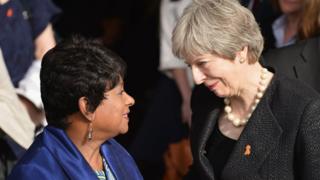 Baroness Lawrence said she looked forward to providing the first Stephen Lawrence Day within 2019 alongside the government, adding: "I feel honoured she has recognised the particular changes that have been made in Stephen's title and the changes that are still required. "
She thanked those who had helped her through the entire years and said that after quarter of a century "it is time to draw the line".
The government works alongside the Stephen Lawrence Non-profit Trust – set up to change the lives of young people plus campaign for social change — to deliver an annual commemoration to the passing away of Stephen Lawrence, which was regarded a watershed moment in competition relations in the UK.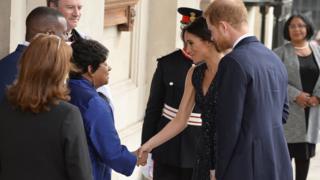 Prince Harry stated: "It hardly seems possible that will 25 years have passed since Stephen Lawrence was so cruelly obtained from his family.
"I remember vividly the profound surprise that I felt at his mindless murder, a feeling shared by a lot of people across this country and over and above.
"I remember, as well, just how deeply moved I was by determination of Stephen's family to create something positive from the tragedy these people endured and to ensure that Stephen's tale did not end with despair, yet continued with hope. "