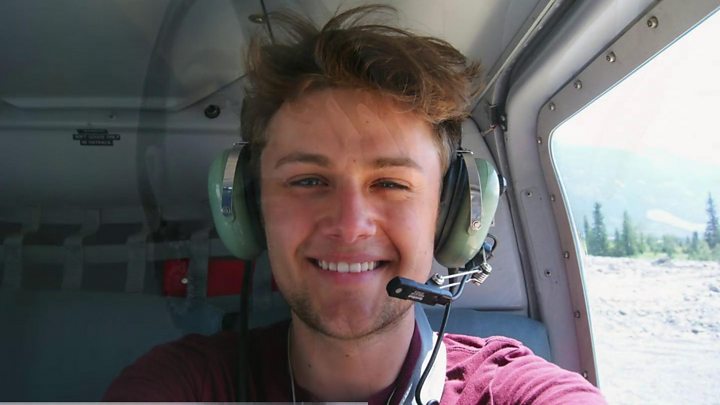 British colleges say they risk "failing the generation" unless students get better psychological health care.
A Educational institutions UK report found some learners risked " slipping through the gaps inch due to a lack of co-ordination between the NHS and universities.
One of the most up-to-date statistics show 146 learners killed themselves in 2016. From Bristol, three students have passed away suddenly in the past month alone.
An NHS official said local services should collaborate with universities.
Henry Curtis-Williams, a photography student, took his own life in 2016, aged 21.
"He had lost weight, he had dark shadows under his eyes, he was clearly in crisis, " said his mother Pippa Travis-Williams.
"He changed from being that super-confident person to [becoming] just a shell of a person. "
The number of deaths in 2016 was higher than the 134 students who killed themselves in 2015 – which in turn was the highest total since 2006.
Universities UK said that over the past five years, 94% of universities had seen a "sharp increase" in the number of people trying to access support services.
Some institutions noticed a three-fold increase.

Related stories:

The report said data on students was rarely shared fully between universities and local health services, which could lead to students accessing "treatment and support with incomplete information, or not accessing it at all".
The report added students leaving their family homes to attend university often enrolled with a new GP.
They would then return home during holidays, meaning they were without their bespoke GP care for several weeks or months.

What is Universities UK suggesting?
Universities and local NHS services should communicate more about students who may need mental health services
Local services and universities should assess the need for mental health services for students in specific towns and cities
Institutions should promote positive mental health, make reasonable adjustments for students with pre-existing conditions, and reduce the stigma of mental health
Create "student mental health teams" with NHS providers to improve referrals to specialist services

Universities UK's head of mental health, Professor Steve West, said the system had to be "radically changed".
"If we ignore it we will have failed a generation, " he additional.
"We is going to be setting ourselves up for huge expenses and burdens on the NHS, yet more than that we will be destroying lifestyles. "
Chief executive associated with Tavistock and Portman NHS Base Trust Paul Jenkins said: "We need to improve the links between nearby NHS services and the support that will universities provide.
"It is essential that these young people are provided with all the right support at each step from the pathway. "
The particular National Union of Students (NUS) said that mental health services within higher education were "strained" and "at times non-existent".
This welcomed the report, adding: "A joined-up and coherent approach between NHS and universities is exactly exactly what students need. "

'Young adults struggle with transition in order to adult services'
By Hugh Pym, health editor
Some of the issues highlighted at universities are linked to the state of child and adolescent mental health services.
Young people who may have struggled to get treatment from these NHS services may find that problems resurface when they get to university.
Alternatively, the transition to adult mental health provision at 18 will coincide with the start of student life away from home – and that can be disorientating.
Universities have been criticised for not investing enough in counselling services and not promoting more general well-being in student life.
But they argue that a wider strategy involving the government and the NHS as well as higher education is essential.

If you want to talk to someone, you can phone The Samaritans on 116 123 or email jo@samaritans. org .
Calm can be contacted on 0800 58 58 58 (17: 00-midnight).
Details of other organisations that can help are on the BBC Action Line website .