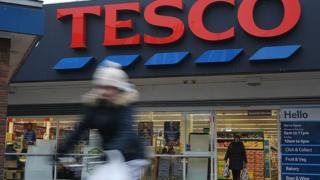 Tesco will minimize the sale of 5p carrier luggage across the UK in three weeks' time, and will instead offer 10p "bags for life" to consumers.
Tesco sells regarding 700 million single-use carrier hand bags a year, the highest among the major grocery stores, but sales will end in shops on 28 August.
The supermarket said the decision implemented a trial which led to a 25% cut in bag sales.
Charges for plastic hand bags have been in place in the UK since Oct 2015.
In 2011, Wales started charging 5p for each bag and saw a 71% drop in the number used by clients. North Ireland introduced fees in 2013, followed by Scotland within 2014. England was the final country in the UK to charge, documenting an 83% drop in use.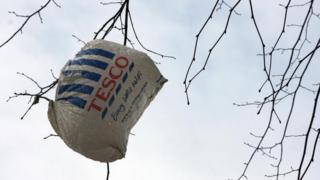 Tesco conducted a 10-week trial in Aberdeen, Dundee and Norwich in May. Plastic, single-use bags had been withdrawn leaving shoppers with the selection of bringing their own or buying a "bag for life".
Which will now be a permanent move at shops across the UK. The more expensive luggage are made from 94% recycled plastic and will be changed without charge when damaged, the grocery store says.
Online consumers can still opt to receive their transport in single-use carrier bags right after store sales end, Tesco states, although just over half already select a bagless delivery.
Product sales of the more expensive "bags for life" fund grants for community tasks – similar to other supermarkets' charitable organization donations following the introduction of plastic-type material bag charging.
Tesco said that its scheme had compensated 33m to more than 6, four hundred groups.
Matt Revealed, UK and Irish Republic leader at Tesco, said: "The variety of bags being bought by our own customers has already reduced dramatically. [This] move will help our own customers use even fewer hand bags but ensure that those sold in our own stores continue to fund thousands of local community projects across the country chosen by clients. "
Sainsbury's scrapped single-use bags from stores whenever carrier bag charges were released.
Louise Edge, mature campaigner at Greenpeace UK, stated: "It is great to see major merchants moving away from disposable plastic. For a long time we've seen plastic as some thing to be used once and thrown away. Yet there is no such place as 'away' – and millions of tonnes associated with plastic are ending up in our streams, beaches, streets and in the sea each year, harming marine life.
"The plastic bag charge has been doing wonders for reducing the number of utilizing polluting our coastlines and oceans. Now we need to see the same with respect to throwaway plastic bottles – a deposit come back with scheme which encourages collection. alone