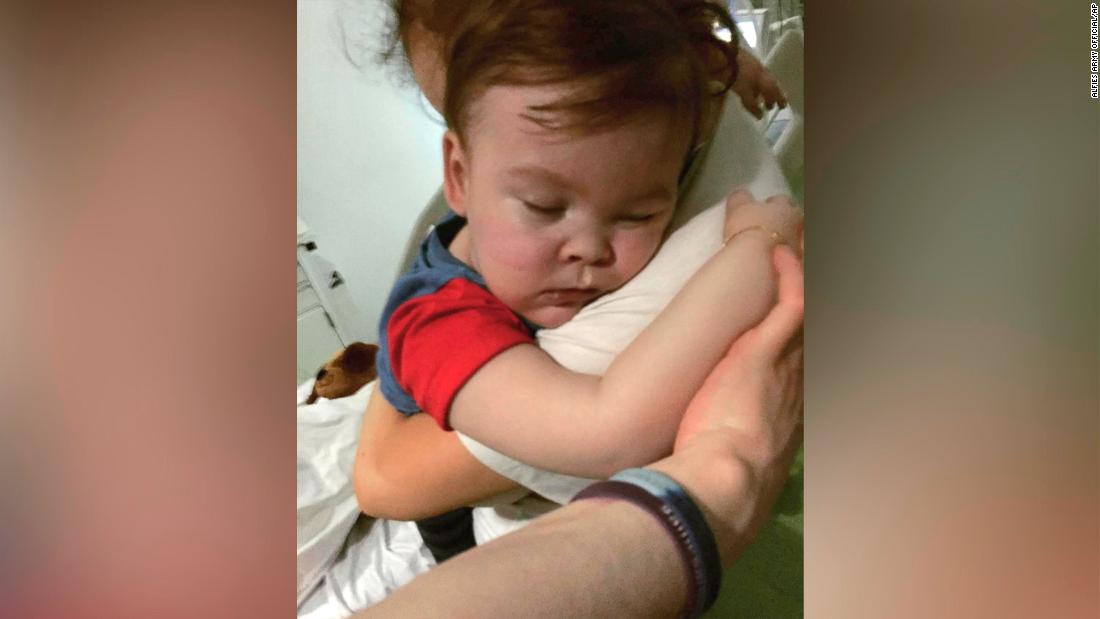 (CNN) Think about the following scenario: You are a new mother or father and your baby — less than a year old — begins exhibiting worrisome symptoms, which includes cognitive delays and eventually seizures. A person take him to the hospital to get evaluation, and a series of tests shows inconclusive. Your baby continues to decline to the stage that he requires life-sustaining measures, which includes artificially assisted food, fluids, plus ventilation.
Eventually, the doctors inform you that your child is suffering from a mysterious neurodegenerative disorder and they cannot perform anything for him. He will end up being permanently disabled. Moreover, he will end up being forever dependent on life-sustaining measures, not able even to breathe for themselves.
The doctors tell you that their brain is so compromised that he probably cannot see, hear, or connect. He is probably unaware of his environment. They describe him as being in the "semivegetative" state. But while, eventually, his brain degeneration will take their life,
he is not dead
.
You love your infant and detect a personal presence despite his grave disabilities. So you choose to take him from this hospital to find alternative treatments, or failing that will, just to continue to care for the child he or she is now, for as long as he is with you. However, you are told that you may not take guardianship of your sick child. By procedure of law, it is the state, not really you, that determines his needs and what treatment he is owed. As well as conclusion (announced in a judicial proceeding) is that, because your child's disability may render his life so bad and bereft of meaningful advantages,
it really is in his best interests to die
.
Accordingly, their state orders that his life-sustaining actions be withdrawn for the very reason for ending his life. Your eager objections are rebuffed as simply the product of irrational emotion. Law enforcement
are usually deployed, protests ensue
, as well as the hospital staff switches off their ventilator.
Little Alfie Evans has passed away, but the struggle over their treatment provoked a worldwide conflict more than parental rights, how to care correctly for the seriously disabled, and the suitable role of the state in such romantic and vexed matters. What it uncovered is that the law of the UK is within desperate need of revision to create room for the profoundly disabled plus their loved ones who wish to care for them, inspite of the judgment of others that such lifestyles of radical dependence and failure are not worth living.
What began with a hospital's deadly policy against a child along with apparently permanent disabilities ended using a shocking totalitarian intervention by the condition, annihilating his parents' rights to be able to ensure Alfie's demise.
Contrary to the predictions associated with some of the medical experts
on whom the courtroom relied
, Alfie
continued to breathe
and fight for his lifetime in the absence of artificial ventilation for further than four days until he or she passed away.
In the wake of this most recent heartbreaking case, let us hope that the UNITED KINGDOM government changes its laws to provide parents the freedom to take care of their disabled children and, most significantly, turns away from a perfectionist getting pregnant of "best interests" so aggressive to imperfection, disability, and reliance that it mandates the death of these who are not suffering nor imminently dying simply because their lives are already judged by able-bodied strangers to become no longer worth living.