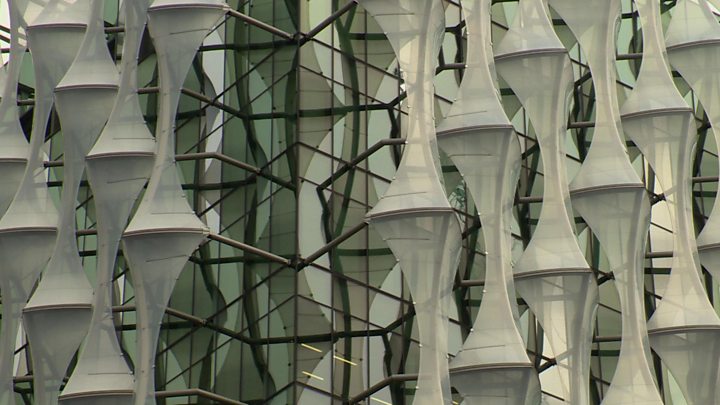 Donald Trump has again rebuked the new home of the US charge in London, describing the south Greater london location as "lousy" and "horrible".
He spoke in a rally three months after saying the particular sale of the Grosvenor Square web site in Mayfair was a "bad deal".
The US president, who else visits the UK in July, got blamed his predecessor, Barack Obama, but the move was agreed throughout George W Bush's presidency.
The new embassy in Vauxhall cost $1bn (£ 730m) plus holds 800 members of employees.
Mr Trump mentioned he thought – but would need to check – that officials marketed the previous site for $250m (£ 181m).
Speaking in a rally in Michigan, the chief executive said: "In the UK, in London, there were the best site in all of Greater london. The best site.
"Well, some genius said: 'We're gonna sell the site and then we will take the money and build a brand new embassy. '
"That sounds good, right, but you have to have money left over if you do that will, right? "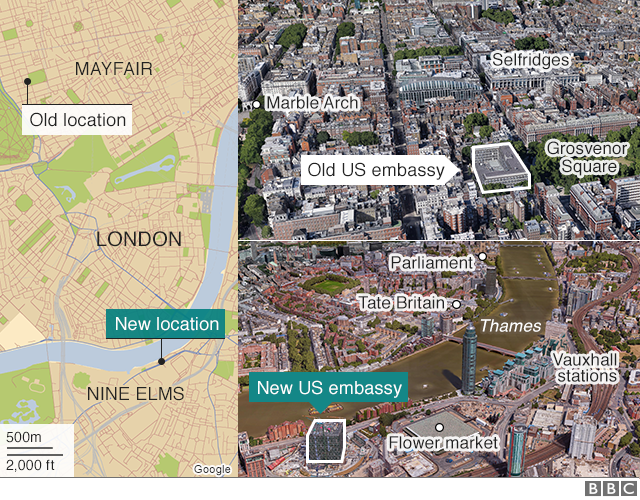 He added: "By the way, they will wanted me to cut the bow on the embassy [in January] and I said: 'I'm not heading. I don't wanna do it. '"
Mr Trump formerly described the new site as an "off location".
The building at the Mayfair site was never possessed outright by the United States. It possessed a 999-year leasehold, but the freehold is owned by Grosvenor Properties.
BBC diplomatic reporter James Landale said the charge was moved from its Mayfair web site because it was too small to set up the modern security it needed.
The new embassy in Vauxhall was opened on 16 The month of january 2018.