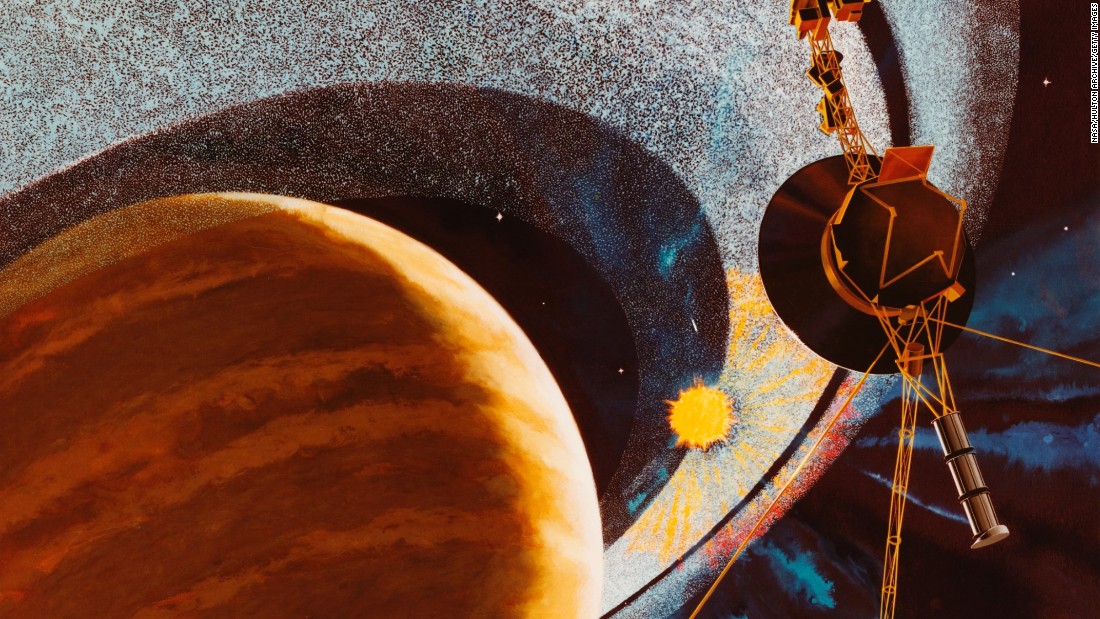 (CNN)It's a good idea to have a backup plan, especially in interstellar space.
NASA scientists needed to reorient the 40-year-old Voyager 1 — the space agency's farthest spacecraft — so its antenna would point toward Earth, 13 billion miles away. But the "attitude control thrusters," the first option to make the spacecraft turn in space, have been wearing out.
So NASA searched for a Plan B, eventually deciding to try using four "trajectory correction maneuver" (TCM) thrusters, located on the back side of Voyager 1. But those thrusters had not been used in 37 years. NASA wasn't sure they'd work.
Tuesday, engineers fired up the thrusters and waited eagerly to find out whether the plan was successful. They got their answer 19 hours and 35 minutes later, the time it took for the results to reach Earth: The set of four thrusters worked perfectly. The spacecraft turned and the mood at NASA shifted to jubilation.
"With these thrusters that are still functional after 37 years without use, we will be able to extend the life of the Voyager 1 spacecraft by two to three years," said Suzanne Dodd, project manager for Voyager at the Jet Propulsion Laboratory.
Launched 40 years ago
Voyager 2 lags behind, but according to NASA, the spacecraft is following the lead of the first Voyager and is on course to enter interstellar space in the coming years. The pair are still exploring the outer solar system and continue to communicate with Earth daily.
The Voyager missions discovered the first active volcanoes beyond Earth, at Jupiter's moon Io, and hints of a subsurface ocean on Jupiter's moon Europa. They encountered Saturn's largest moon, Titan, where data showed a thick Earth-like atmosphere; found the icy moon Miranda at Uranus; and spotted icy-cold geysers on Neptune's moon Triton.
The significance of Voyager is the vast amount of knowledge of outer space it has provided and the interest in further exploration. That interest has resulted in the Galileo mission to Jupiter and the Cassini mission to Saturn, as well as the discovery of three new moons around Saturn using Earth-based instruments.
The future of Voyager
Because of the success in the attempt to test Voyager 1's TCM thrusters, NASA plans to test the ones on Voyager 2. The need to use them is not as immediate, however, because the primary thrusters of Voyager 2 have not significantly degraded.
It is expected that in the year 40,272,
Voyager 1
will come within 1.7 light years of an obscure star in the constellation Ursa Minor (the Little Bear or Little Dipper) and in about 40,000 years, Voyager 2 will come within about 1.7 light years of a star called Ross 248, a small star in the constellation of Andromeda.