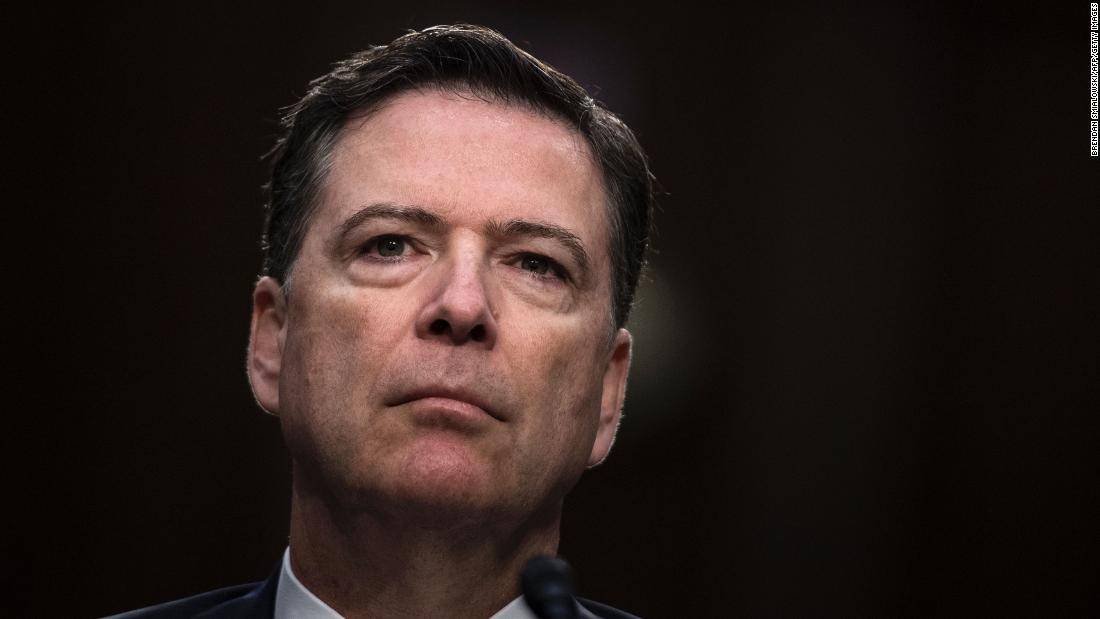 Washington (CNN)Former FBI Director James Comey took to Twitter to weigh in as rumors swirl around the FBI's reported opposition to a secret memo's potential declassification.
Although Comey does not directly address the memo, it suggests a reference to the FBI reportedly taking issue with the idea of publicly releasing a memo produced by House Intelligence Chairman Devin Nunes, a California Republican.
The news of the memo came as the House Intelligence Committee is investigating Russian meddling in the 2016 US election. It's one of several inquiries into potential ties between the Trump campaign and Russia.
CNN previously reported
that FBI Director Christopher Wray was at odds with President Donald Trump over the memo, which is under review by the White House.
"With regard to the House Intelligence Committee's memorandum, the FBI was provided a limited opportunity to review this memo the day before the committee voted to release it," the FBI previously said in a statement. "As expressed during our initial review, we have grave concerns about material omissions of fact that fundamentally impact the memo's accuracy."
People familiar with the memo say
it claims that the FBI abused the Foreign Intelligence Surveillance Act over its use of an opposition research dossier on Trump and Russia as part of the case to obtain a highly classified warrant on former Trump campaign foreign policy adviser Carter Page.
Since Comey's departure from the FBI — Trump fired him in May — he has used Twitter as a platform for commentary on the news of the day.
Earlier this week it was announced Andrew McCabe was stepping down from his role as deputy director at the FBI. On Twitter,
Comey tweeted
his support of McCabe.
"Special Agent Andrew McCabe stood tall over the last 8 months, when small people were trying to tear down an institution we all depend on," he wrote. "He served with distinction for two decades. I wish Andy well. I also wish continued strength for the rest of the FBI. America needs you."