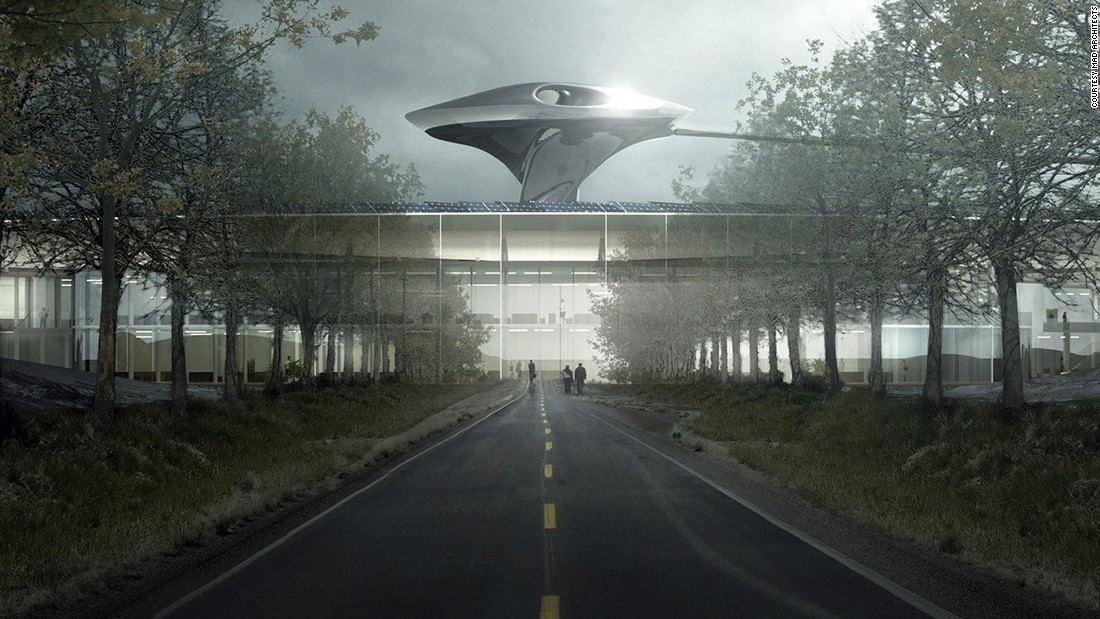 (CNN) This happens every few years: a seismic shift in the way we live existence fuels a change in human behaviour so significant, it blows the idea of the office as we know it out of the drinking water.
So what might the workplace for the future look like? We asked six office-space experts from around the world to risk a guess as to where, and exactly how, we will all be working in ten years from now.
The architect
Master Norman Foster is one of the best known designers in the world. Now 82, he is the particular designer behind some of the world's many iconic buildings including City Corridor in London, the Reichstag Dome plus, most recently, the $5-billion new Apple company Campus 2 in California.
What will any office look like in 10 years' period?
Grettle Foster: Greener — in every feeling. Young people will choose office structures based on facilities and lifestyle but additionally on their sustainability credentials. Future decades will be much more demanding and much more asking in terms of what a potential employer is going to be doing to tackle climate alter. So I think we will see a change where creating a good quality working atmosphere which is more responsible in terms of durability becomes good for business as well as for environmental surroundings.
What will we see associated with — and what will we observe less of?
NF: More nature and much more sustainable features. And perhaps less property developer involvement. The overarching pattern is very much the entrepreneurs pressing new ideas for design forwards. Apple Park was initiated simply by Steve Jobs then carried on simply by (chief design officer) Jony Ive and his team with the support associated with (chief executive) Tim Cook. Usually, developers now tend to just the actual market whereas the entrepreneurs business lead it.
What do you think will be the single greatest driver of change in the way we all work over the next 10 years?
NF: I believe the social agenda will be the huge driving force. And technology. But additionally trying to overcome our natural, individual fear of change.
How will this affect the constructed environment of our cities?
NF: Take 3D-printed buildings as an example. I think, if correctly harnessed this would offer a lot of possibilities. The downside would be mindless repetition or even intrinsically bad design practice. Yet I would ultimately take a more positive view and say it offers higher customization potential and greater area for creativity.
Of course it raises very big social issues. If you are capable, through robots and AI, to try and do things very quickly and efficiently which are otherwise very labor intensive, after that that's liberating in one sense. Yet there are issues over the future from the workforce — but historically these types of changes have resulted in higher degrees of education and a more productive redeployment of labor.
The workspace innovator
Tanya Wood is director of
Soho Functions
, the workplace offshoot associated with hospitality group and members' golf club Soho House. She oversees the particular group's
co-working spaces
within London's Shoreditch as well as potential long term expansion plans.
What will the office look like within 10 years' time?
Tanya Wood: At that time we expect the work place to have grown to be even more comfortable — a place to choose to spend more time without the pressures plus formality of the traditional office. Having a call for more flexible working hrs already, people are spending less bodily time at their formal workplace. They want spaces that actually cater for, plus enhance, their working lives. That may be access to everything from gyms or interpersonal space, bedrooms or a provision associated with
galleries
and specialist products or facilities to support content makers.
What do you think will be the single greatest driver of change in the way all of us work over the next 10 years?
TW: Changing socioeconomics. By this I mean that will more international travel, better sex equality (and sharing of childcare) and new technologies will result in the society that wants and requirements more choice, autonomy and self-reliance in their working life.
How will this effect the built environment of our towns?
TW: Traditional office space is under pressure therefore office landlords will need to adapt to remain relevant.
How will it affect the way all of us use our homes?
In the future we anticipate that the workplace will complement house life more and more. When an office attracts more aspects of your life, home can be a true sanctuary.
How do you think the idea of the office as a business club will establish over the years?
TW: People love to belong plus feel part of something. The idea of expert networking is not new and by getting this under one roof a person create a very fertile ground pertaining to collaboration, which empowers workers. Along with co-working operators expanding globally, abruptly the membership becomes about a lot more than just a building or a physical room to go and work in, it's also a worldwide supportive community.
The connectivity guru
Tamara Brisk is managing director associated with
Wiredscore
France. Launched within New York in 2013 by Eileen Bloomberg, the connectivity ratings program scores commercial buildings on everything from online speed to mobile connections. This now has offices in the UK, Italy, Germany and Ireland and has licensed more than 750 buildings across the globe
What will work look like in 10 years' period?
Tamara Brisk: Offices in a 10 years will be designed to best foster our own cognitive processes and working choices. We already know that people are more innovative at certain times of day which environmental stimuli can amplify cooperation but we are at the very beginning in our understanding.
In a 10 years, knowledge workers will be more productive simply because they will be better able to tap their particular mental capacities. For example , individuals know that our finest strategic brainstorming ability happens in the middle of the day and even have got mental warm-up exercises to create their performance.
Our work spaces in the future will give you different environments for different phases associated with work — like protective protected cocoons for periods of heavy concentration. These will be in addition to all of us stimuli-filled social co-working spaces that will promote collaboration.
What will we notice more of — and what will we all see less of?
TB: We will see a lot more flexibility of space usage. For instance , building cafeterias that were only utilized during breakfast and lunch hrs in the past will serve as collaborative function spaces and meeting rooms. Open up space offices will be divisible on the click of a button.
We will see fewer long-term rents. While businesses will still need and benefit from co-locating their workers, they will want more flexibility to include and subtract space as their requirements evolve.
What do you think will be the solitary biggest driver of change in the manner we work over the next ten years?
TB: Research about how to best uncover our mental capacity and handle the speed and ubiquity of information can make us more productive with no ancillary effort.
How far do you think connectivity will move ahead in offices over the next 10 years?
TB: It will become as important since location and price in the selection of an office. Excellent, reliable connectivity can be standard.
The accidental co-working entrepreneur
Mikael Benfredj is founder of
Patchwork
, a furniture store turned co-working space in the heart of Paris, france. When people started to use the display home furniture as make-shift workspaces, Mikael accepted the demand for a change of usage and now has plans to broaden.
What is going to the office look like in 10 years' time?
Mikael Benfredj: I don't believe companies will be separated the way they are usually today. There might not be one devoted building for a single company. Or maybe dedicated floors. I hope large businesses will want to expand their values plus culture more profoundly around their particular partners and clients. Design is going to be sunnier — meaning it should convey more space available outside — plus smarter, meaning more automation.
What is going to we see more of — and exactly what will we see less associated with?
MEGABYTES: We will see more integrated services such because childcare facilities, laundries, hairdressers, banking institutions and post offices, plus more rules — things like lighting, chair comfort and ease and screen hours will all of the be monitored. And I think offices could be more disability-friendly too. And there will be much less personalization of your specific spot or even desk.
How will the changing office impact the way we use our houses?
MB: Work will be more invasive. Much more than it is today, thanks to frictionless technology and the ability to work anyplace. I think workspace will become a meetingspace.
How has your experience of viewing a furniture store evolve in to a co-working space shaped your approach to the way people want to work?
MEGABYTES: Considering we didn't do it deliberately, it was very inspiring to watch the particular transformation of the usage of the space in the short period of time. I remember the days whenever one or two people would come into the shop to work. It was very calm. Nowadays it's like a factory. There are forty to 50 people every day, being released in and out all day long to have conferences and work.
The office design consultant
Despina Katsikakis advised Google when it was initially developing its office concept — possibly now one of the most copied in the world. She is now advising on
22 Bishopsgate
in London, set to end up being the UK's first WELL Certified constructing and acts as a consultant on the long term of workplace design for Accenture, BBC, Deutsche Bank, Lend Rent, Nokia, and GlaxoSmithKline, Microsoft, plus Morgan Stanley.
What will the office look like in ten years' time?
Despina Katsikakis: We will have a much more diversified portfolio or versatile and on-demand work spaces. Both nature of corporate portfolios plus our own personal workspaces will become a number of locations to work, based on convenience, functionality and comfort. This will mean they may be much simpler and used much more intensively and intermittently.
What will we notice more of — and what will we all see less of?
DK: More selection of environments, amenities and services using a focus on people's performance. And I think we will have less offices with one-size-fits-all series of desks with a focus on price reduction and hard metrics.
How can this impact the built atmosphere of our cities?
DK: Existing building share will be reinvented as a blurring associated with functions becomes the norm as a result of technologies that allows us to work, live, find out and play anywhere and at any time.
The particular Bay Area agent
Dan Harvey is vice chairman of the These types of Area Occupier Services group for your world's biggest commercial property real estate agent, CBRE. He works closely with all the biggest office occupiers in Bay area and Silicon Valley and has up dated insight into current and future styles when it comes to office requirements of one of the most innovative companies in the world.
What will the office appear to be in 10 years' time?
Lalu Harvey: We're already starting to view a push-back on some of the tech as well as the elimination of privacy. So the departure from open-plan as a quilt design default and a move returning to some private offices. Collaboration is excellent but there is an emerging feeling that will without a choice, people are sometimes obtaining it challenging to get stuff performed. So through that push for any productive workforce, future offices can become more private again.
What will we all see more of — and what may we see less of?
DH: Heading straight to the unusual stuff, we're able to see more sensory deprivation storage containers and things that help staff achieve this 'state of flow' that will everyone is talking about here in the These types of Area. It sounds quite crazy yet access to this sort of experience, the removal of neuro stimulation to allow employees to work from their creative best, is well-known. And while we won't see much less technology we might well see a lot more controlled tech.
What do you think will be the solitary biggest driver of change in the manner we work over the next ten years?
DH: The growth of the 'office experience' — the hospitality side.