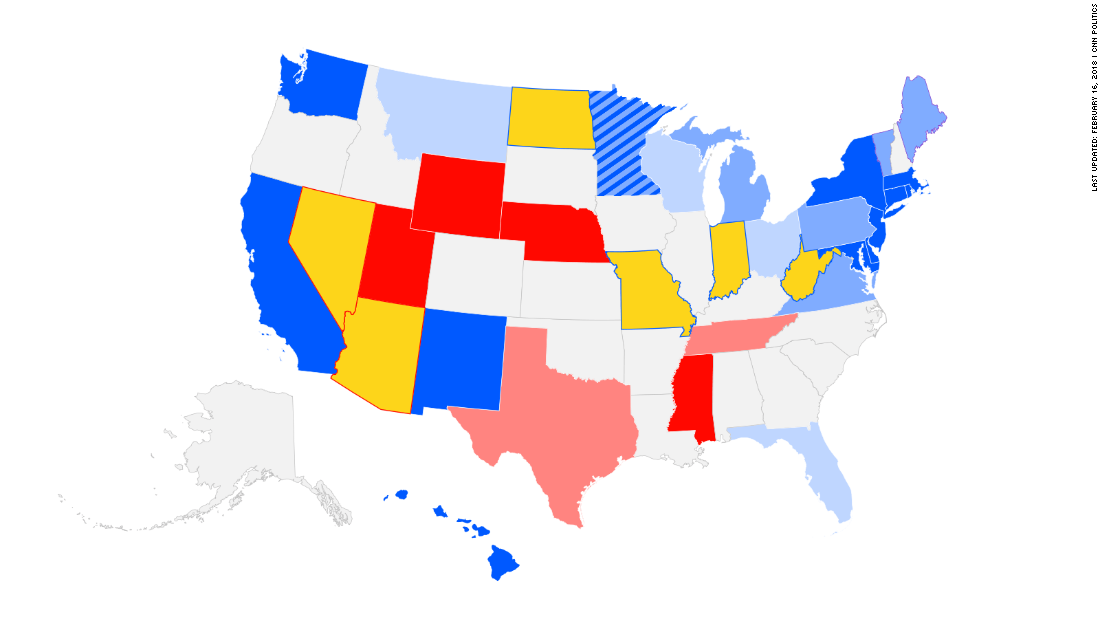 (CNN) Senate Republicans shouldn't have a care in the world heading into the 2018 election.
And yet, there are signs in just the last 48 hours that Senate GOP strategists are growing increasingly nervous about their chances of holding the majority.
Consider:
1. In North Dakota, Republicans are desperately trying to change Rep. Kevin Cramer's mind about challenging Sen. Heidi Heitkamp, a Democrat, in November,
according to the Washington Examiner's David Drucker
. Kramer decided against the race in January but Republicans have grown increasingly concerned about the remaining candidates in the race — state Sen. Tom Campbell in particular — and their ability to beat Heitkamp.
In several other potential Republican takeovers, the party has struggled to clear the primary field. In Indiana and West Virginia, where Democratic Sens. Joe Donnelly and Joe Manchin are imperiled, Republicans are headed toward what look like costly and expensive primary fights.
Meanwhile, Republican chances in Nevada (where GOP Sen. Dean Heller is seeking reelection) and Arizona (where GOP Sen. Jeff Flake is not) remain very much up in the air, with potential ideological primaries forming in both.
None of this is to say Republicans will lose their majority come fall. The numbers — still — favor them. Republicans have, at most, three truly endangered seats right now (Arizona, Nevada and Tennessee). Democrats are still defending 10 seats where Trump won in 2016 including five — Indiana, Missouri, Montana, North Dakota and West Virginia — where the President won by double digits.
But, the attempts to convince Kramer to change his mind coupled with efforts to coax Corker out of retirement are the latest evidence that an election cycle that looked like one of the best for Republicans in modern memory suddenly appears to be a bit more of a nail-biter.