If you want to see JoeBen Bevirt' s flying car, you have to get in a helicopter. The engineer' s private airfield is nestled in a valley on the Northern California coast between Monterey and Santa Barbara, and it' s remote by design, out past a swirl of tan and green fields. Bevirt, a 44-year-old whose bursts of childlike delight punctuate his otherwise quiet intensity, bounds out to greet the chopper, then points the arriving pair of reporters to the prototype resting on the dirt runway nearby. It' s an exotic-looking white aircraft with numerous propellers. (Bevirt agreed to the visit only on the condition that physical specifics remain unpublished. ) He calls it an air taxi. " This is what I have been dreaming about for 40 years, " he says. " It' s the culmination of my life' s work. "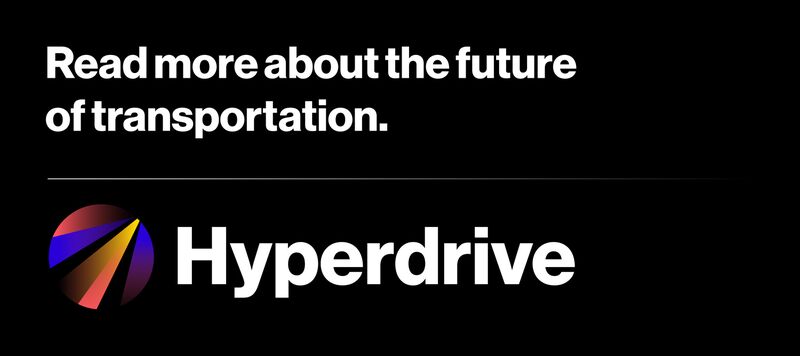 Bevirt is the founder and chief executive officer of Joby Aviation Inc. , a startup that' s spent the past nine years trying to design and build a whole new kind of short-hop aircraft. Believe it or not, things have been going well. We were the first two reporters to see a demo of the prototype, named after the women several of its creators used to date. The pilot managed a vertical takeoff, 15 minutes of flight in a 15-mile loop, and a safe landing. Powered by electric motors and sophisticated control software, the taxi performs like a cross between a drone and a small plane, able to zip straight up on takeoff and then fly at twice the speed of a helicopter while making about as much noise as a swarm of superbees. Bevirt says thousands of these sky cabs will one day shuttle people around cities, soaring above the conventional traffic below.
Broken promises of flying cars predate, but Bevirt has made believers out of people with deep pockets. On Feb. 1, Joby Aviation announced a fresh $100 million in venture funding, more than three times the capital it had raised before, from investors including Intel Capital , Toyota AI Ventures , JetBlue Technology Ventures , and Capricorn Investment Group , a prominent backer of Tesla and Space Exploration Technologies . " There are a lot of dreamers in this space, but we have done a lot of research here, and JoeBen has absolutely nailed the right time for it, " says Bonny Simi, president of JetBlue' s investment arm.
Thanks to advances in electric motors, batteries, software, and other components, the field of flying cars, air taxis, or whatever you want to call them (Sky Segways? ) is a lot more crowded than it was even a couple of years ago. Larry Page , the CEO of Google parent Alphabet Inc. , has pumped tens of millions of dollars into startups  Kitty Hawk and Zee. Aero. A dozen other startups around the world have similar projects at various stages of design, as do Airbus SE and Boeing Co. Even Uber Technologies Inc. claims to be working on an air taxi service, tentatively called Uber Elevate . " I think it' s going to happen within the next 10 years, " Uber CEO Dara Khosrowshahi said during a Jan. 22 speech at a tech conference in Munich.
Bevirt' s secrecy extends to the environs of Joby' s camouflaged lair: The trailers that serve as his engineers' flight-control centers are covered in posters warning them about the area' s mountain lions, snakes, spiders, and other deadly fauna. Bevirt does say Joby intends to build an aircraft that will hold four passengers and a pilot and will travel at least 150 miles on a single charge at an altitude of a few thousand feet or less. (That would mean the cabin wouldn' t need to be pressurized. ) " Another goal is to be 100 times more quiet during takeoff and landing than a helicopter and near-silent during flyovers, " says Joby Executive Chairman Paul Sciarra, a co-founder of Pinterest , the image-centric wish list site.
A trained mechanical engineer and sci-fi nerd, Bevirt made a fortune selling bendable tripods and other camera accessories more than a decade ago. He' s poured that money into his aviation startup. A couple of years back, he had 35 people working on various prototype craft; now he has 120, most of them working far from the airfield at his 500-acre ranch in Santa Cruz. There, engineers make just about every part of the air taxi prototype, from the body and motors to the flight-control software.
Joby says it plans to mass-produce its air taxis for a ride-hailing service that it will operate. Bevirt' s vision includes a landing pad for every office and cul-de-sac. Each trip, he says, will cost about as much as an Uber or Lyft ride does today, and eventually the air taxis will be fully autonomous. " Our mission is to save a billion people an hour a day, " he says. He' s less confident about a rollout date, partly because the formidable challenges ahead include convincing politicians, the Federal Aviation Administration, and the cab-hailing public that air taxis are safe. " We are well into the design and build of the production vehicle" was the most he' d say on the subject of time to market.
While a whiff of the surreal hangs over Bevirt' s claims that he' ll " change people' s relationship with aircraft, " some of his investors are counting on it. JetBlue' s Simi says she sees Joby as part of a broader shift in the aerospace industry, a way to make more personal forms of air travel a part of daily life. JetBlue has also invested in Zunum Aero , which is building an electric jet that can fly dozens of people 1, 000 miles. And though Intel owns a stake in a German air taxi startup called Volocopter GmbH , Wendell Brooks, president of Intel Capital, says Joby " is very far ahead relative to all the other things we' ve seen. "
For more on flying cars, check out the podcast:
BOTTOM LINE –
Joby can' t say when its air taxis will reach your neighborhood, but it' s got a $100 million vote of confidence from backers including Intel, Toyota, and JetBlue.