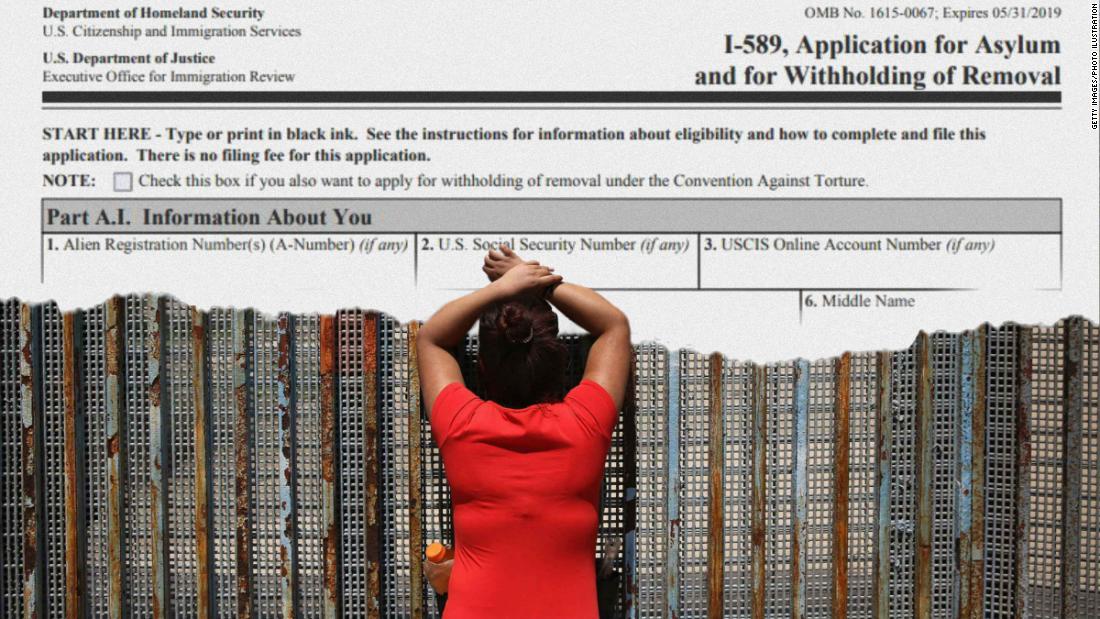 (CNN) We came to the United States on February twenty, 2018, to seek political asylum. When i walked across the international bridge, which usually connects Brownsville, Texas, to Matamoros, Mexico, I felt fear increasing in my throat.
I knew that the asylum process could take a long time, which it was possible that my kid and I would be detained while all of us waited for a judge to decide our own futures.
I never could have imagined they might take him away from me. Yet soon I discovered how the US migration system truly works.
After I told the particular officers that I was here to find asylum, they brought me right into a room and asked me queries about why I had come to the us. I told them of the risk that I had faced in Honduras — resulting from a military attack against protests following a contested usa president election. Each day people were disappearing; We fled just after the military tear-gassed our home.
I turned more than documents that showed both our identity and my son's, which includes my Honduran ID card, their birth certificate and his birth report from the hospital — and the second option two documents listed me since his mother. The officers held all these documents, and they never requested any questions about whether he or she was my son.
We spent that will night in a facility — it might be the last night that my boy would sleep in my arms for years.
Whenever we woke up the next morning, migration officers brought us outside high were two government cars waiting around. They said that I would be going to one particular place, and my son would certainly go to another. I asked precisely why repeatedly, but they didn't give me grounds.
The particular officers forced me to secure my son into a car seat. When i looked for the buckles, my fingers shook, and my son began to cry. Without giving me a moment to comfort him, the particular officer shut the door. I could observe my son through the window, searching back at me — awaiting me to get in the car along with him — but I was not allowed to. He was screaming since the car drove away.
I was brought to Interface Isabel Detention Center in Mis Fresnos, Texas. I could barely proceed or speak or think understanding that my son had never invested time without me before, and today he was alone in a individual government facility.
The next day, I was told which he had been taken to a federally-sponsored promote home in San Antonio, Tx, but I wasn't told who had been taking care of him, how long he would become there or when I would observe him next. I was given a telephone number to call, but I had simply no access to a phone.
After two days, I had been transferred to Laredo Detention Center, exactly where I was able to call my cousin for help. She was able to discover my son on a video mobile phone, but I was not able to see your pet or receive any photos. Our son is too young to talk, but at least they could have allow him to hear my voice. I failed to know if he would forget this.
Within those desperate days, after several weeks in detention, I was at a smashing point. Thankfully, I met 2 women — Laura and Helen — also in detention, that helped me find strength. They informed me that I had to make it through this particular separation for my son, which i had to get out in order to find him.
While being used in three different detention centers about Texas, I prayed, cleaned, required English classes — anything I really could to keep my mind focused on associated with getting my son back and not really on the pain of losing your pet. I asked God for keep my spirit from breaking, and answered.
On April 3, an migration judge found that I had a reputable asylum claim, and I was released a couple weeks later. I was then able to create a request through the Office of Asylum Resettlement that my son be provided back.
On May 2, my boy was brought to me after spending 8 weeks and 11 days with other people. It was an indescribable, uncontainable pleasure to hold him. I couldn't end kissing his face. The entire period we were separated, my son was your reason that I held on and lastly, he was there, like a eyesight. This May, I passed my initial Mother's Day in the United States with our son.
I am proof that parents that are legally seeking asylum are being divided from their children for seemingly simply no reason. My heart goes out towards the other mothers who are still soreness for their children. I pray so they can have strength, and that they encounter folks who can help carry their spirits, such as the other women in the detention services did for me. In the face of such rudeness, it made all the difference.