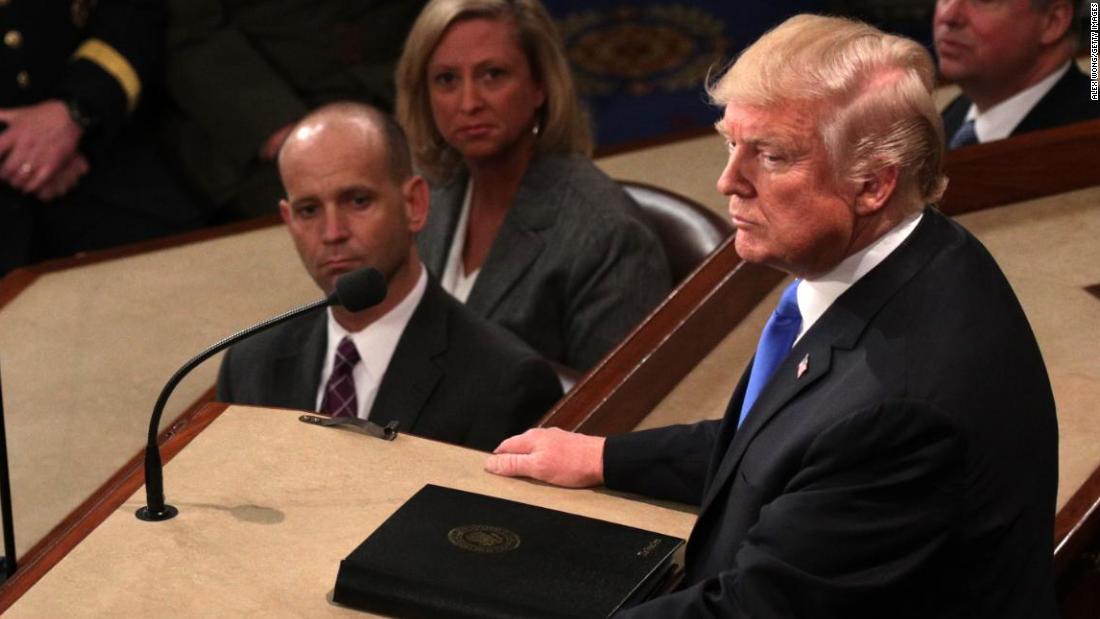 Washington (CNN) Nearly half of Americans who watched Chief executive Donald Trump's first State from the Union address — 48% — say they had a "very positive" impression of the speech, down through 57% of speech-watchers after their first address to match Barack Obama's rating after his first Condition of the Union address, according to a brand new CNN poll conducted by SSRS.
Several important caveats: This survey shows the views of only people who watched the speech, not of Americans. The poll was performed among a group of Americans who mentioned in prior interviews that they prepared to watch the speech and had been willing to be contacted after the conclusion.
People that choose to watch a political conversation tend to be more supportive of the speaker compared to general population; this sample involved 7 points more Republican compared to entire American population.
A narrow most of viewers, 54%, says it believes Trump has the right priorities, straight down from 63% from a similar election after his speech last year to some joint session of Congress. Less than half, 45%, say he has not paid attention to the country's most important troubles.
Still, a lot more than 6 in 10 viewers, 62%, say they think his procedures will move the country in the correct direction. But more than 4 within 10 people who watched the tackle say they are not confident in his capabilities to carry out his duties as Chief executive.
Only 56% of viewers say they believe his policies are headed within the right direction on immigration — down 6 points since their 2017 speech. His proposals upon other issues are higher: Approximately 8 in 10 people who seen Trump's address say he has the suitable direction on infrastructure and seven in 10 say he's heading the right direction on the economy.
A majority of Americans who watched Trump's speech to Congress last year, 57%, said they had a very positive response. Two-thirds or more said Trump got the right priorities for the nation, their policies were headed the right path and the speech made them really feel more optimistic.
Only 48% of viewers a new very positive view of Obama's first State of the Union deal with, though a larger portion had a relatively positive reaction, giving him the net positive score of 78% in 2010. He also did much better during his first address in order to Congress, just after being inaugurated last year. Then, 68% said they had an extremely positive view of his deal with.