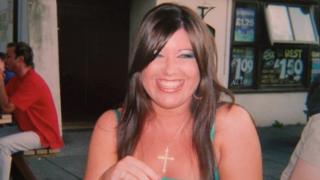 A British woman convicted of smuggling painkiller tablets into Egypt has already been transferred to a notorious jail, her family has said.
Laura Plummer, 33, from Hull, was arrested after she was found with the Tramadol tablets in her suitcase on 9 October.
The shop worker was jailed for three years in Egypt on Boxing Day.
The prison move had left Plummer's mother no chance to say goodbye to her daughter, her family said.
Plummer was detained on arriving at the Red Sea resort of Hurghada for a holiday with her Egyptian partner Omar Caboo.
She was found to be carrying almost 300 Tramadol tablets in her suitcase, a painkiller which is legal on prescription in the UK but banned in Egypt.
Plummer claimed the painkiller was to treat her Mr Caboo's back pain and has previously said she had "no idea" the tablets were illegal.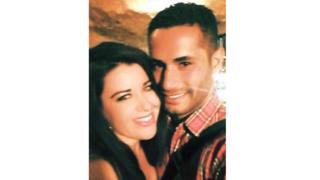 Plummer's sister Rachel said their mother Roberta Synclair had been told her daughter would be held in police cells so she could visit her.
But the family said Ms Synclair went to the cells only to find that Plummer had already been transferred to a prison in Qena.
"Obviously that's even more devastating for my mum because she's not got to say goodbye to Laura," Rachel Plummer said.
"No prisons are nice but I think Qena's the bad one."
Plummer's lawyer Mohamed Othman told the BBC he was applying for her to be moved to Qanater prison, which is closer to Cairo, and has "better conditions" ahead of an appeal against her conviction.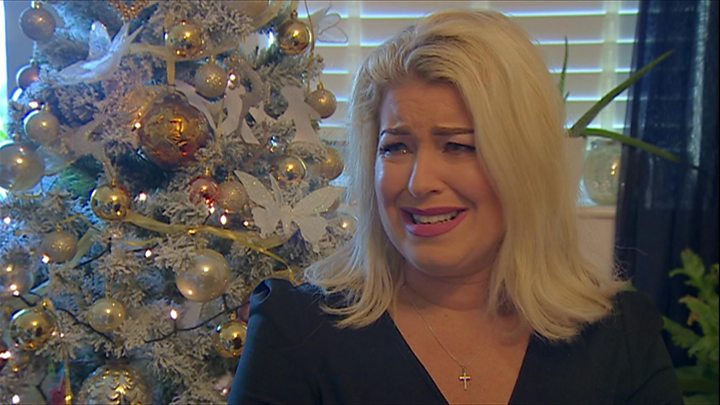 However, reports her sister had been attacked in prison were not true, Rachel said.
She said during the trial, Plummer told her mother she couldn't wait to get back to work and "was speaking like she was coming home".
"All the evidence was presented to show that this was a massive mistake and Laura's intentions were as she said, just to treat Omar's back pain," Rachel added.
But, she said, after two hours the judges came back with the judgement and "Laura collapsed crying, she got led away, she got taken away in this cage".
A spokesperson for the Foreign and Commonwealth Office said: "We are continuing to provide assistance to Laura and her family following the court ruling in Egypt."

What is Tramadol?
Tramadol is a strong painkiller used to treat moderate to severe pain.
It is a class C drug and is only available in the UK with a prescription from a doctor or other qualified healthcare professional.
As a class C drug, it is illegal for anyone else to supply Tramadol, to have it or to give it away, even to friends.
Source: NHS/FRANK