An experienced editorial cartoonist for the Pittsburgh Post-Gazette was fired Thursday right after he and the newspaper' s administration clashed over some sketches crucial of President Donald Trump .
Rob Rogers, the Pulitzer Prize finalist who got beenwith the Post-Gazette for quarter of a century, announced his own ouster on Tweets. Earlier this month, he' g revealed that he was working via " unresolved" issues using the paper' s leaders over particular cartoons that they' d dropped to publish.
" I knew in March" ― when he said the papers first started rejecting his toon drafts and ideas without description ― " that we were going for some kind of a compromise or perhaps a showdown, " Rogers told HuffPost. " I didn' t understand what it was going to be, but it ends up it was a showdown. "
The Thursday night meeting in which he was terminated, Rogers said, was the last associated with several he' d had with all the human resources department since the paper' h editorial director, Keith Burris, started cracking down on his cartoons.
Rogers' concerns mounted when he or she said the paper rejected 6 of his ideas in a line starting on Memorial Day, which includes one that depicted Trump laying a good R. I. P. wreath prior to a tomb reading " Reality, Honor, Rule of Law" plus another showing the president isolating undocumented immigrant children from their mothers and fathers.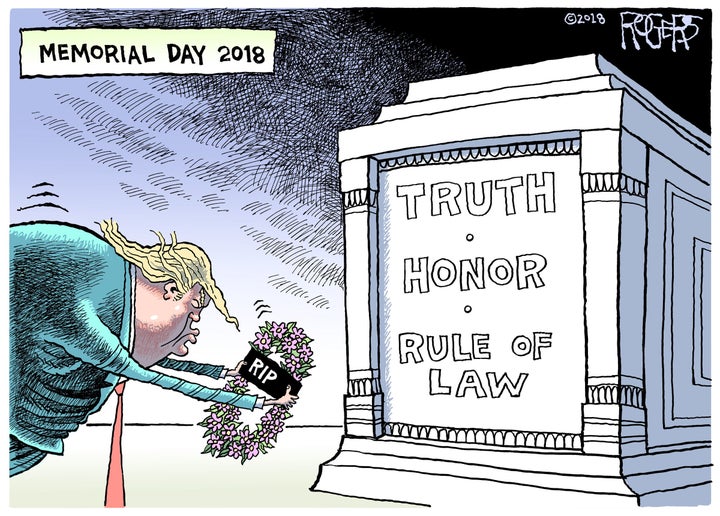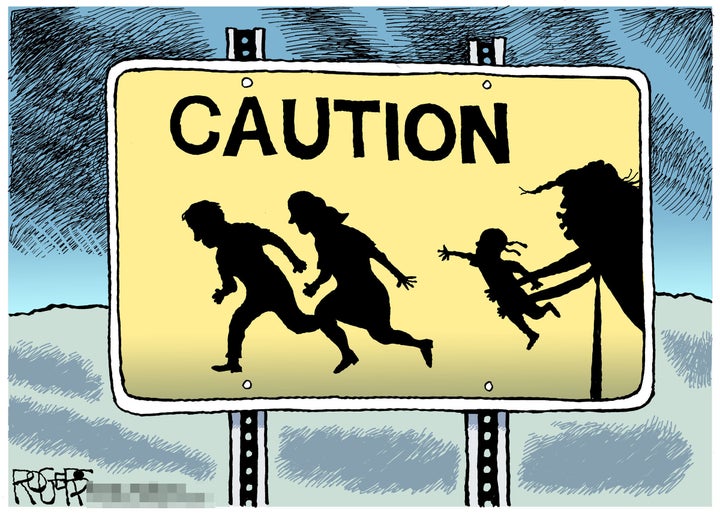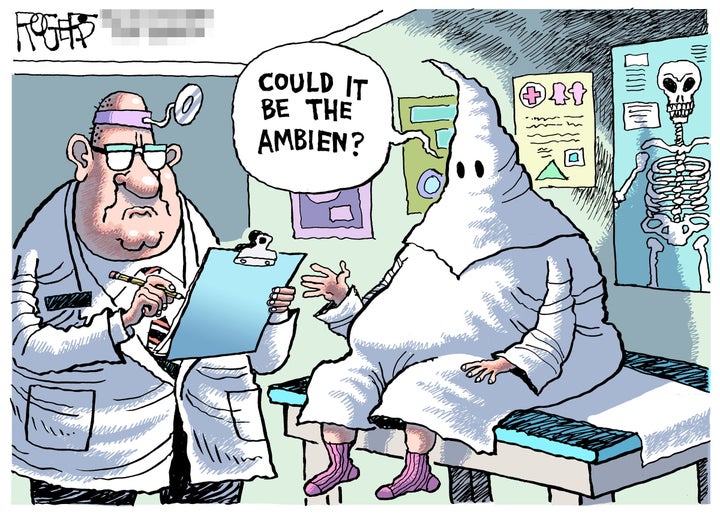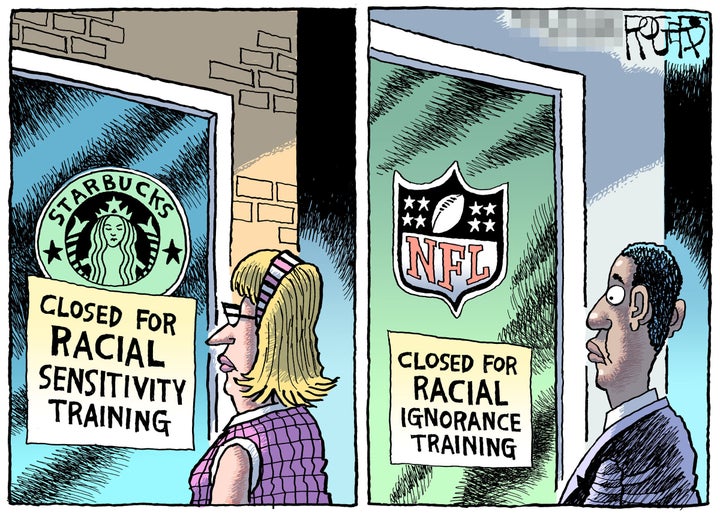 The cartoonist suggested that his firing ― and what it represents ― much more of a loss for the Post-Gazette' ersus readers than it is for your pet.
" I' ve had a lengthy and very successful career… and I feel lucky to have had that, plus I' ll be fine, " Rogers said. " Yet I think the people and the readers associated with Pittsburgh, and even beyond Pittsburgh ― because my voice has been silenced and opinions on the page are actually silenced ― I think it does the disservice to those readers, and that really makes me even sadder compared to losing my job. "
Around the period that Trump announced his candidacy for president, Rogers said, Obstruct began leaning on the paper' t editorial section to publish more Trump-friendly pieces.
In January of this 12 months, according to the paper' s Twitter accounts, Block asked that the term " shithole countries, " which the leader had just used to much critique, be removed from the top of the Associated Press story that leaped on the front page. The expression " vulgar language" was replaced.
Block furthermore raised eyebrows during the 2016 strategy when he shared a photo associated with himself posing with Trump on the candidate' s plane.
Burris comes under fire for writing a The month of january editorial defending Trump' s aforementioned " shithole countries" comment ― which was aimed at Haiti, El Salvador and African countries ― as not racist.
" Calling someone a racist could be the new McCarthyism, " Burris wrote. " Calling the leader a racist helps no one — it is simply another way (the The ussr and instability cards having been performed unsuccessfully) to attempt to delegitimize a legally elected president. "
Burris as well as other editorial leaders at the Post-Gazette failed to immediately return HuffPost' s request comment on Rogers' ouster.
But Pittsburgh Gran Bill Peduto' s office launched a statement condemning the shooting of the cartoonist: " The particular move today by the leadership from the Pittsburgh Post-Gazette to fire Rob Rogers after he drew a series of toons critical of President Trump is usually disappointing, and sends the wrong information about press freedoms in a period when they are under siege. "
Rogers said his work will continue to be released in other publications through Andrews McMeel Syndication.