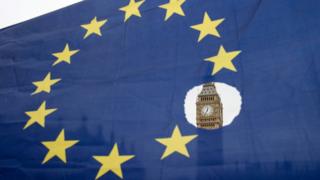 The government's flagship Brexit legislation has formally become law, Speaker John Bercow has announced.
Mister Bercow told MPs the EUROPEAN Withdrawal Bill had received regal assent – meaning the Princess or queen has agreed to make it into a good Act of Parliament.
The legislation enables EU legislation to be transferred into UK regulation in an attempt to ensure a smooth Brexit.
It was subject to fierce controversy as it passed through Parliament, with many tries to change its wording.
This culminated in a number of defeats for the government in the House associated with Lords – but ministers guaranteed the necessary agreement for the legislation in order to the Commons last week.
In the House of Commons, the government had been defeated once, in December, over providing Parliament a "meaningful vote" around the final Brexit deal.
The EU Withdrawal Act, since it is now known, will also repeal the particular 1972 European Communities Act, which usually took Britain into the EU plus meant that European law got precedence over laws passed in the united kingdom Parliament.