Miami, a city famous for its mind-numbing traffic and slow-cruise culture, is lately looking like the best city for cars in America.
Soon after Formula One won its bid to hold a race there next year and Grand Basel announced it'll have an automotive event there in February, two developers have solidified plans to build a $220 million racetrack and private members club just 11 miles from Miami's artsy Wynwood district. 
Set to open at Miami-Opa Locka Executive Airport in May 2019, The Concours Club will offer more than 2 miles of racetrack designed by Alan Wilson, plus an infinity pool and jacuzzi, full spa and a , wine and cigar storage, restaurant and bar, and full concierge services.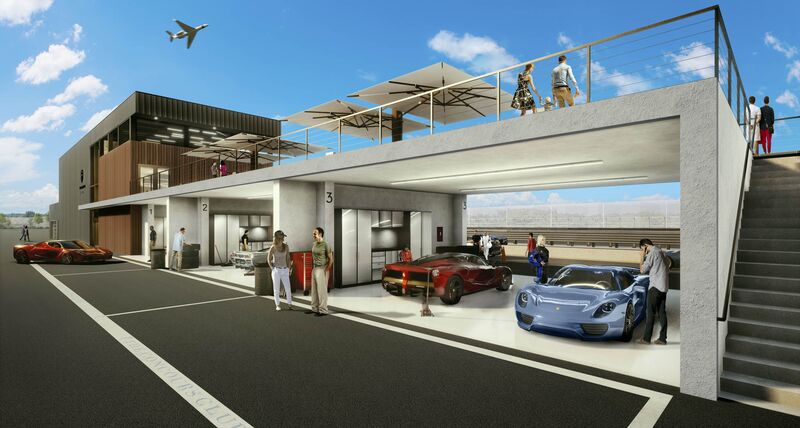 "The amenities are what set us apart," said co-founder Neil Gehani. "We want to be sure we bring in the right people, and then we want to keep everyone here once they get here."
Gehani and co-owner Jay Pollak will offer 40 founding memberships costing $350,000, with no annual dues. Founding members will then invite friends and colleagues to buy "legacy memberships" capped at 150 people. Those will cost $125,000 plus annual dues. Corporate memberships may be offered shortly after the initial opening.
If that all sounds like a steep ante, it is. But it's consistent with the pricing of other private tracks around the world such as the Thermal Club outside Palm Springs, Calif., and the Monticello Motor Club, set in the lush Hudson Valley of upstate New York. And, to put it in perspective, it's less than the cost of even one of the cars—a Pagani Zonda costs $1.4 million, for instance, and a Koenigsegg Agera costs $2.1 million—owned by the prospective members, who will be a mix of wealthy international collectors and local, well-connected driving enthusiasts.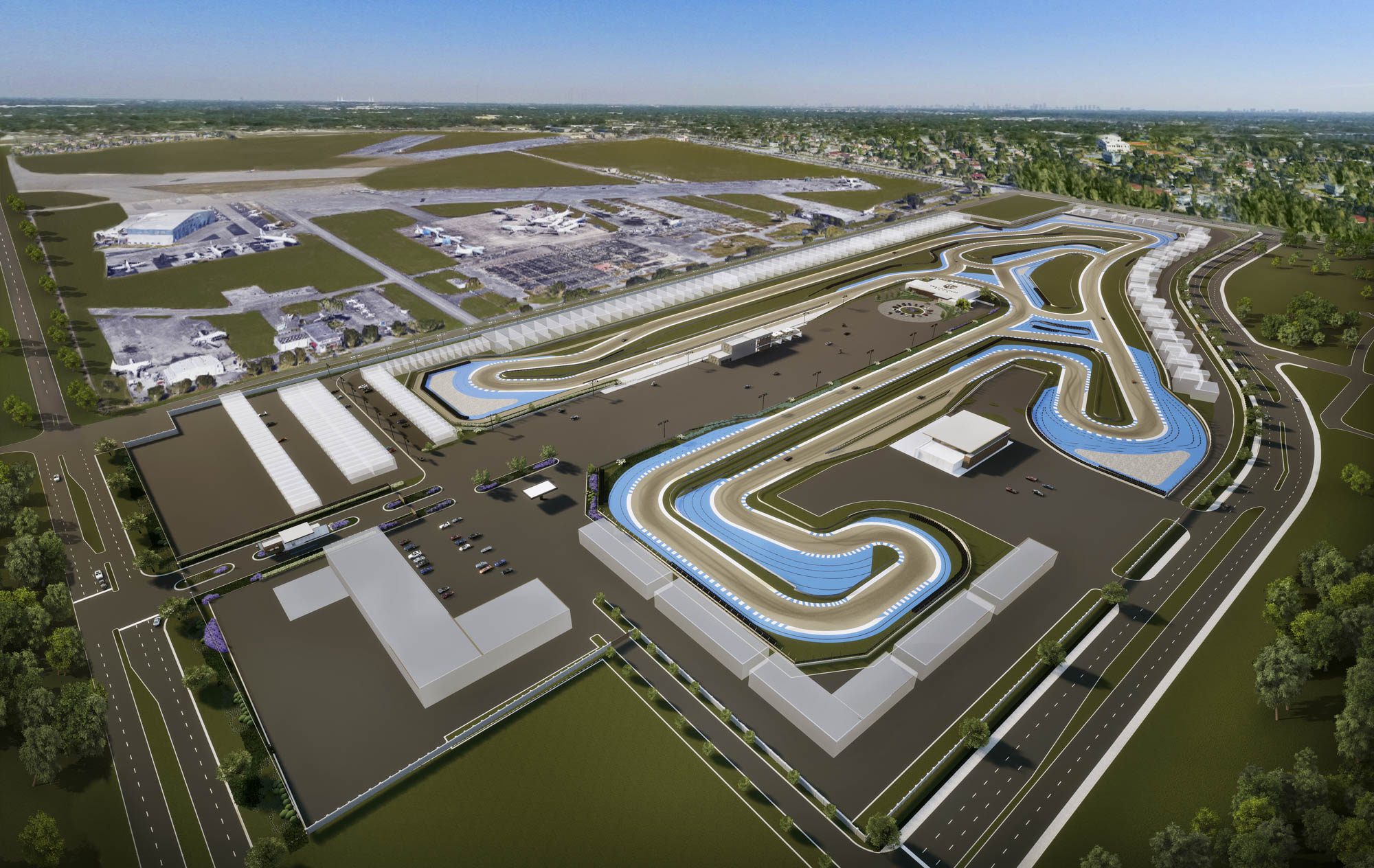 "This is a niche within a niche, but it's a crucially important one, because as the face of motoring changes, the top end is going to consolidate and will always have a market," Wilson says. He recently returned to the U.S. from working on several racetracks in Europe. "It's like if governments come in and say all restaurants have to be vegan—there will still be people who want to have steak. There will always be a market for steak," he says.
South Florida's Appetite
Miami is an emerging global luxury capital, sitting 14th of all world cities in overall wealth, according to Knight Frank's 2018 Wealth Report. South Florida in particular dominates the top-end real estate market, where contracts signed for luxury Miami Beach condos—defined as the top 10 percent of the market—rose 92 percent in price in the first quarter of this year, according to data released by real estate company Douglas Elliman and appraisal firm Miller Samuel Inc. In mainland Miami, total contracts for luxury condos at the end of March were up 22 percent in price over last year.
Six-figure sports cars and million-dollar hyper cars, not to mention collections easily worth tens of millions of dollars, fold easily into that expanse of wealth. With new energy from F1, Grand Basel, plus massive annual shows like DRT and the Amelia Island Concours d'Elegance, the enthusiasm around beautiful vehicles and motorsport in Miami is at a fever pitch.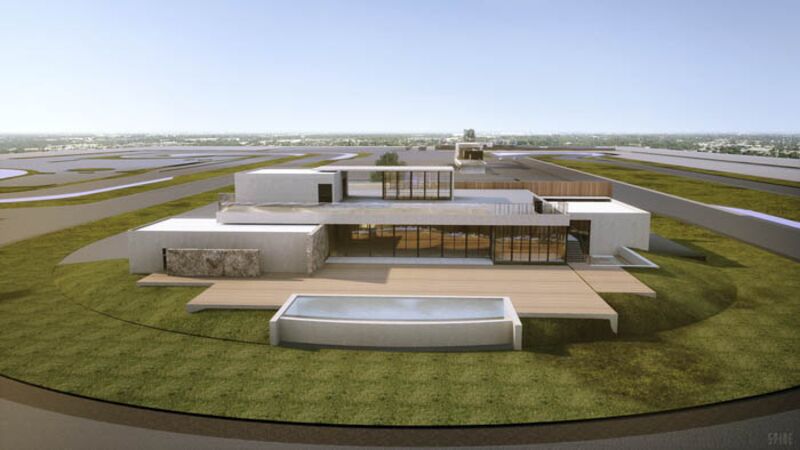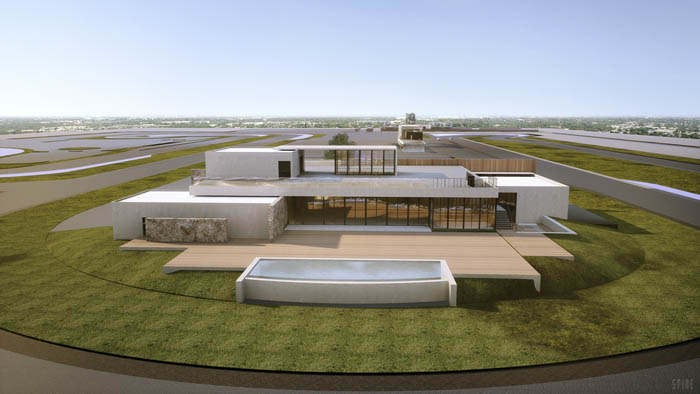 "The car culture here is amazing," said Gehani, a Chicago-based collector who's visited Miami regularly for 15 years. "It's truly international, with a real passion for cars that is only getting bigger. They say people go to Florida to die—but people come to Miami to live."  
Years of Quiet Planning
The founder and chief executive officer of $1.7 billion Trilogy Real Estate Group, Gehani spent 18 months searching for the perfect real estate for his track and evaluating the competition. Then in 2016 he linked up with Pollak, the co-founder and executive producer of the Reserve Label, a media and marketing studio, and they contracted Wilson, who earned his stripes creating the tracks at Thermal, Miller Motorsports Park, and Ningbo International Speedpark.
The Concours Club is unique among the many other localized tracks across the U.S. primarily because of its location: It's close enough to, say, Brickell, Miami's financial district, to get there during a work lunch. Most tracks have to be located further from urban centers because of zoning and noise ordinances. For the Concours Club, those were already settled with the presence of the adjacent airport.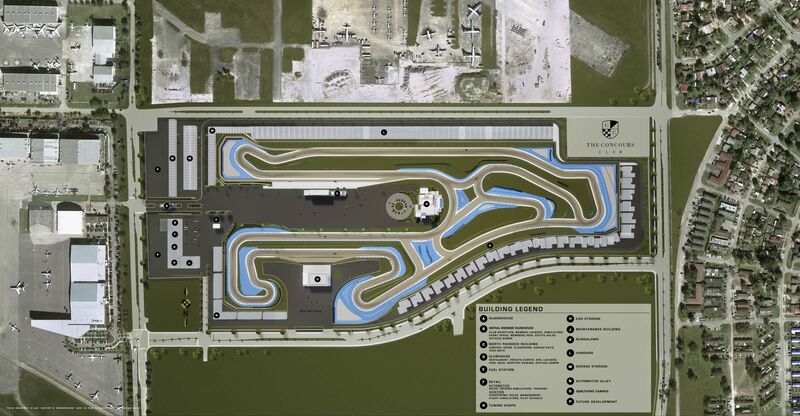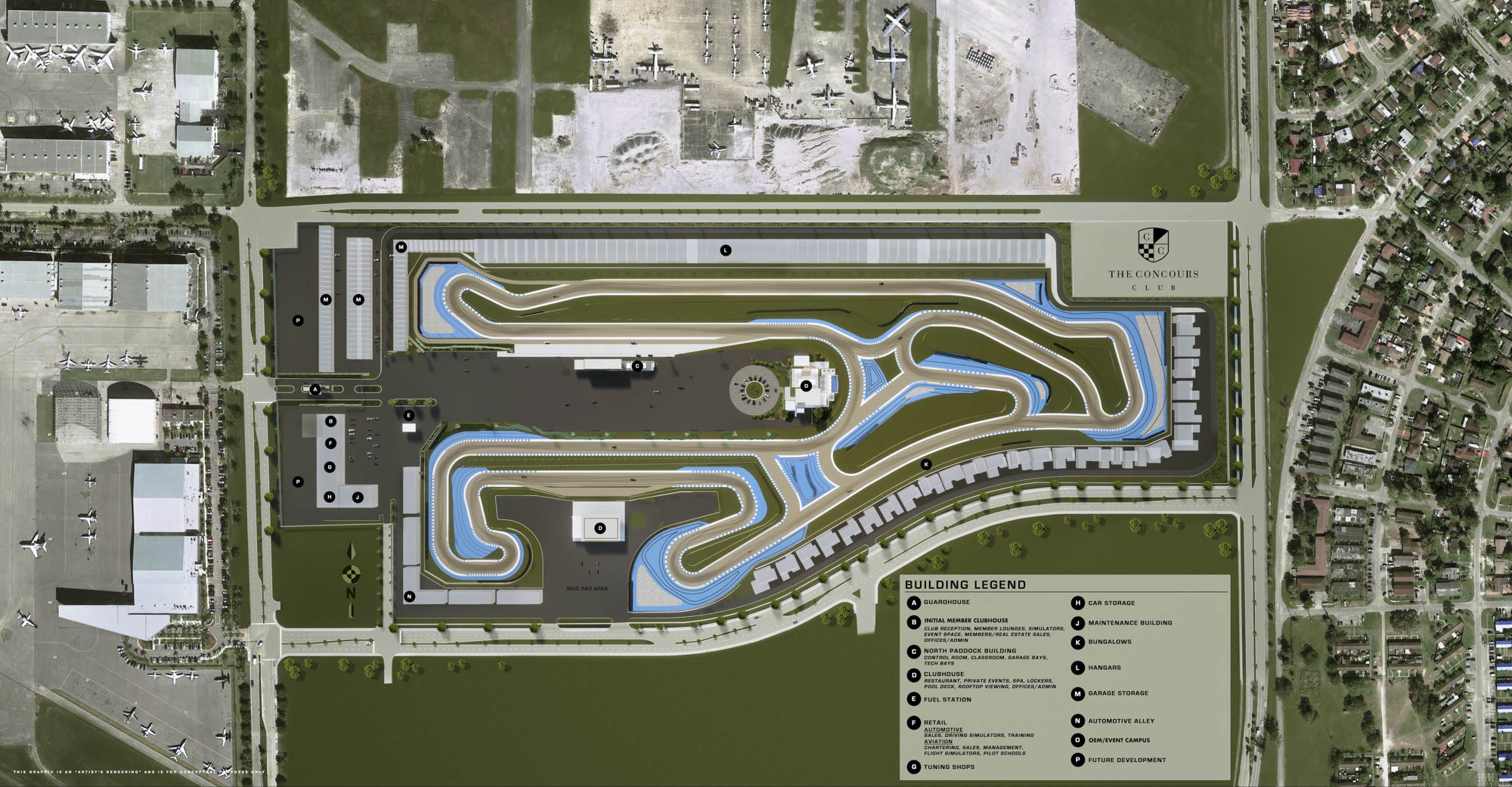 "In this market, it's location, location, location squared," Wilson says when asked why he chose to take on the Miami project. "If you drive around the heart of Miami, you see a lot of sexy sports cars, but those guys aren't really driving their cars. There are no roads." (It should be noted there is a 1.5-mile oval track called Homestead-Miami Speedway, a home for Nascar and IndyCar racing, 40 miles outside Miami.)
"We have no real driving roads," agreed Al Rodriguez, a longtime prominent figure in the Miami Porsche car scene. "The culture here is fueled by people from South America, where there is a humongous car culture, especially in Argentina. They're into rallies and driving. For them to get up and go driving on a Sunday morning for two hours, that's what they do. So ultimately what this club is doing is it's going to create habits to go out and drive. It's what as a community we need."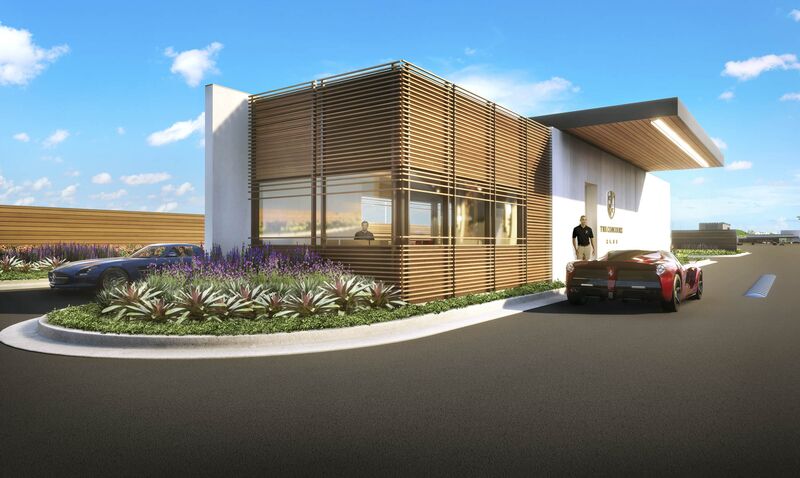 Real Luxury Experiences Needed
Of course, once you get people to the track, the best business model would also work to keep them there. That's the goal here, which apparently is a novel idea in the sector.
"It's not just the driving, it's the lifestyle," Gehani says, adding that he's spending $16 million on the clubhouse alone. "I've been to tracks where you want to fly in, you want to entertain, but it's embarrassing. My wife flew into Autobahn Country Club, checked it out, and said, 'I'll see you never.'"  
Gehani and his team are promising lawns, lounges, locker rooms, driving simulators, car storage, full servicing and maintenance, racing bays, and even pit lanes. Members will be chauffeured in a concierge car directly from the tarmac next door or, say, from Faena Hotel Miami Beach, to the secure exclusivity of the Concours Club, an invitation to join the club states.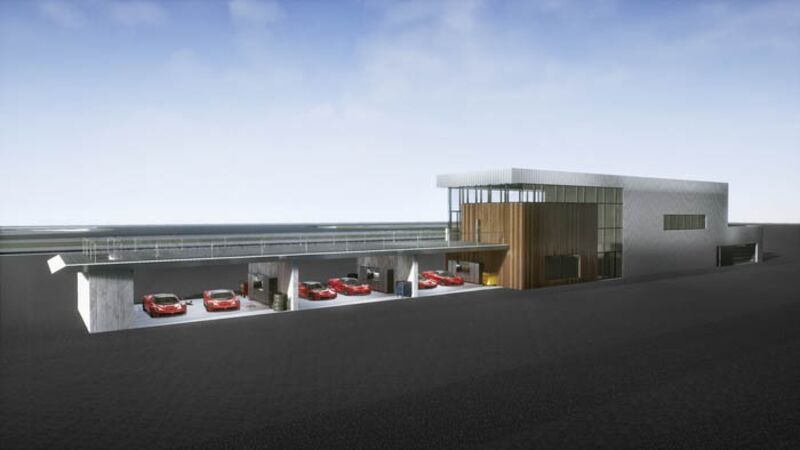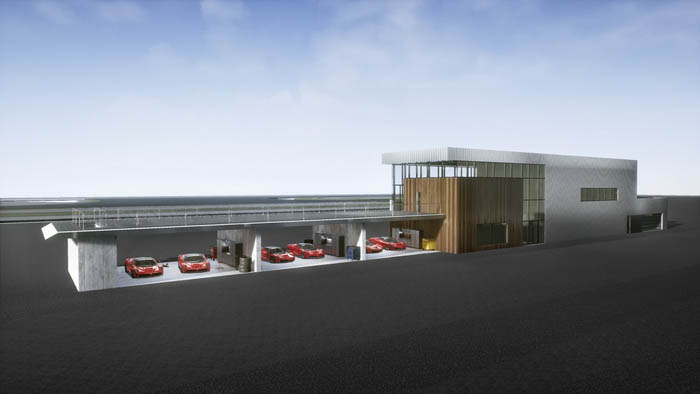 Those laps promise to be challenging, if not fast. The track has 17 turns, including three extreme hairpins, and multiple elevation changes.
Top speed isn't necessarily the point. As Wilson says, it's better to be interesting than easy.
"It's like a golf course—I've deliberately put bunkers where the incompetent like me will always land a drive," he says. "That means you play and you play and you get up and you say, 'Man, I could do better.' There's no reason ever for members to get bored."
Invitations for the 40 founders start in July.