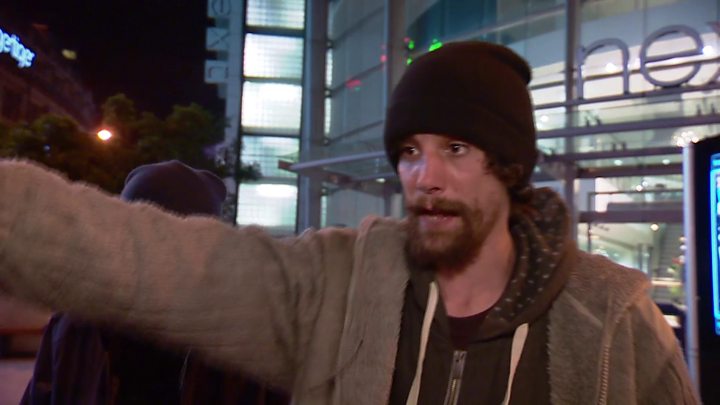 A homeless man who stole a purse and a phone from victims of the Manchester Arena attack has admitted theft.
Chris Parker, 33, was initially dubbed a hero after claiming he comforted a seriously injured girl.
CCTV footage played to Manchester Crown Court showed him wandering between stricken victims.
He kept returning to injured Pauline Healey, whose granddaughter lay dying nearby, before leaning over her and taking her handbag to steal her purse.
The footage showed paramedics and police trying to resuscitate victims close by as he did so.
Within hours of taking the purse, he was using Mrs Healey's bank card at a local fast food restaurant.
Hiding in loft
Salman Abedi detonated a homemade bomb at an Ariana Grande concert at Manchester Arena on 22 May, killing 22 people and injuring many more.
Parker's trial was due to start Tuesday, but was delayed after he failed to appear.
He was found hiding in a loft of a house in Halifax, West Yorkshire, where he was arrested.
The court heard that following his arrest, he had received death threats while on remand in HMP Manchester.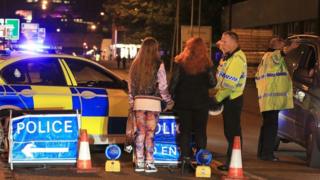 He pleaded guilty to two counts of theft and one of fraud after admitting using a debit card from the stolen purse.
Parker pleaded not guilty to five counts relating to the attempted theft of a coat and bag discarded in the chaos following the attack, and the use of Mrs Healey's bank cards in the days after.

Donations for 'heroic' actions to be repaid
When the story of Parker's "heroism" was originally reported, a member of the public was so moved by his actions, he set up an appeal on the crowdfunding website GoFundMe .
Michael Johns' appeal page stated that he hoped the campaign would "go some way to helping Chris off the streets and also show our gratitude for his actions".
Set up with the aim of raising £ 1, 000, the appeal drew an "unprecedented" response and gathered more than £ 52, 000.
A spokesman for the site said that following Parker's guilty pleas, the money would no longer be paid out to him.
He said the company was "in full control of the funds donated" and the donations "will be refunded".

Louise Brandon, prosecuting, said as he had "admitted stealing items belonging to victims" and using a bank card, she would not "seek a trial on the remaining counts".
Prosecutors said it was clear the defendant provided "some limited assistance" to people injured at the entrance to the venue's foyer, but he "equally" took the opportunity to commit the thefts.
John Broadley, defending, asked for pre-sentence reports on Parker, who has previous theft and shoplifting convictions dating from 2000 to February of last year.
He said of Parker: "All he can do in the circumstances is first of all plead guilty and apologise for his appalling behaviour that evening. "
Judge David Hernandez said a custodial sentence was "most likely".
Parker, now of Halifax, will remain in custody until he is sentenced on 30 January.