Katie Holmes and Jamie Foxx were spotted together Saturday night at the Clive Davis and The Recording Academy' s Pre-Grammy Gala in New York City.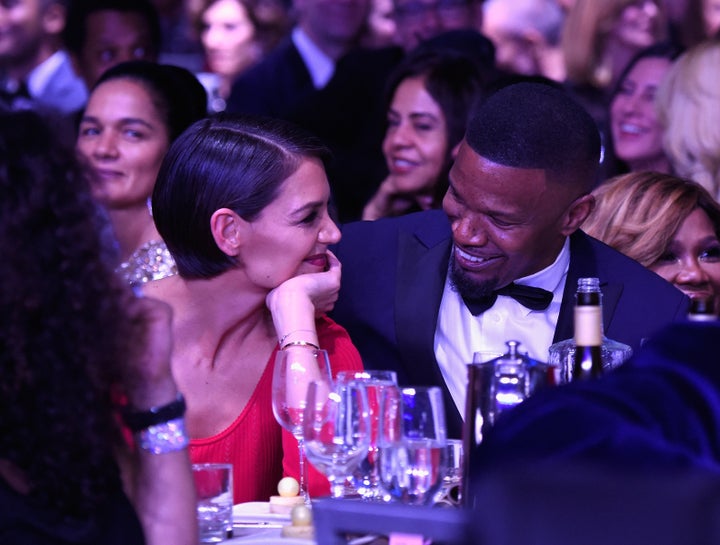 The extremely private duo, who have been rumored to be dating for a while now, were called out by Davis. Though they initially sat together at the same table, Holmes briefly walked out of the room a few moments before the gala host and music producer announced Foxx' s presence.
That prompted Davis to say, " This lady left the room right when I was going to introduce her. She was sitting at that table right with Jamie Foxx and everyone else. "
With Holmes by then sitting at another table, he added, " If you' re going to sit together, what better night than tonight? "
Foxx found the commentary hilarious, while Holmes looked more than a little uncomfortable to be " caught. "
Despite the mild awkwardness, Holmes, 39, and Foxx, 50, appeared to be happy and enjoying their time together in many of the shots captured at the event.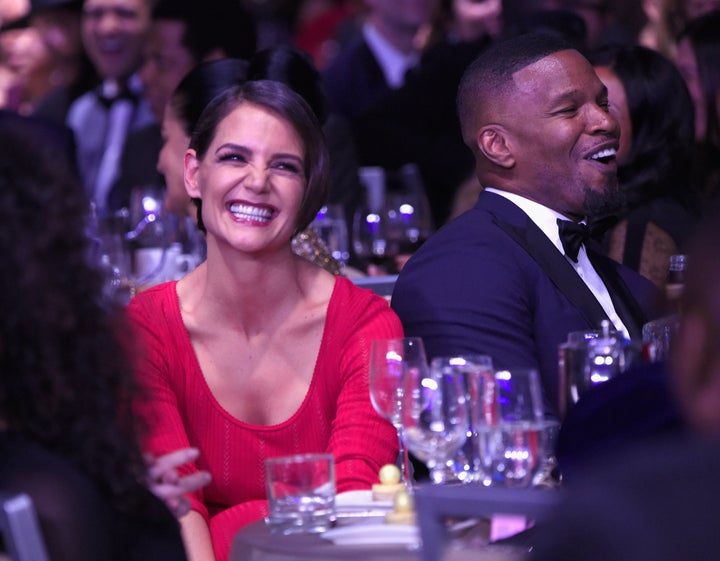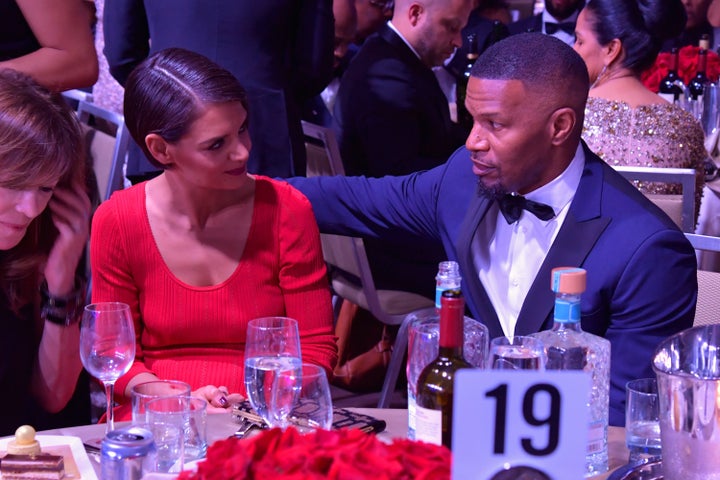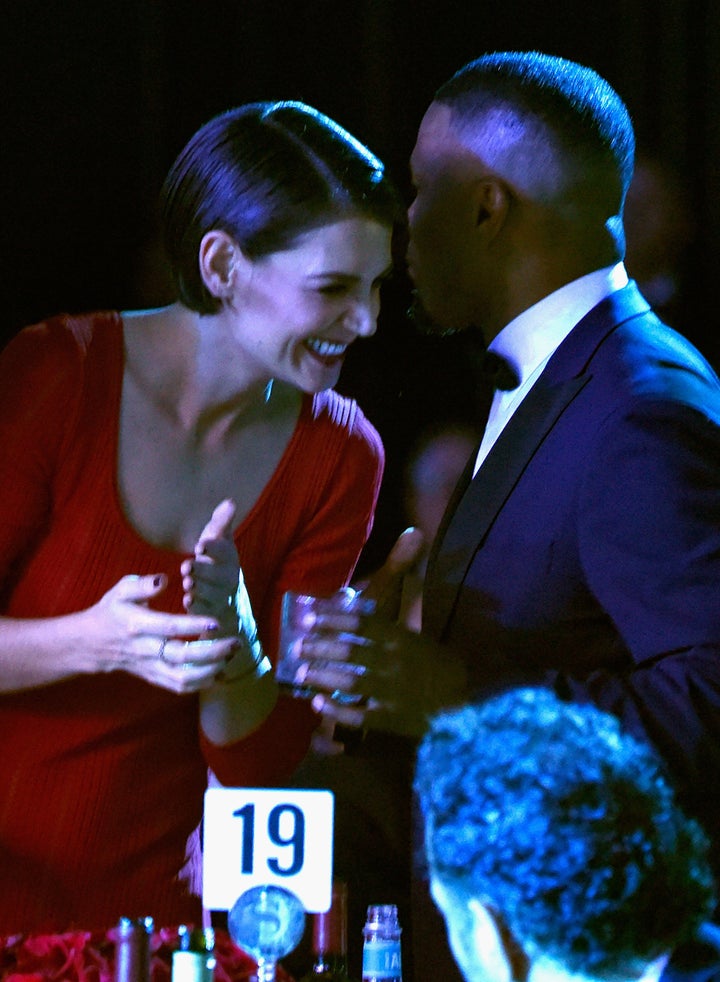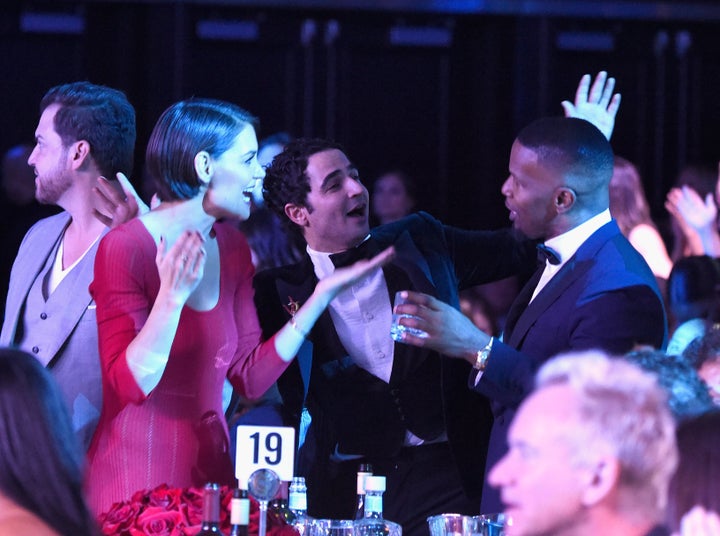 In addition to that time last September they were seen holding hands , the two have been spotted together on and off since 2013. They have not confirmed to the public that they' re in a relationship.
Whatever their status, they do look pretty damn good together.