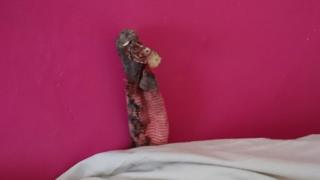 A family has been left "quite mortified" after calling the RSPCA to be able to deal with a rare lizard that turned into a dirty sock.
An RSPCA officer was known as to an address in Coventry with the family, scared by a "lizard" beneath the bed.
The official, Vic Hurr, said she contacted the unmoving reptile "cautiously" in the house on Goring Road, not able to identify its breed.
On closer inspection, Ms Hurr realised it was not a lizard, yet a dirty sock.
See a lot more stories from Coventry and Warwickshire here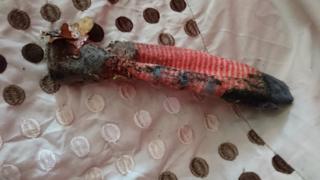 "It was around 7 inches long and about two in . wide, " Ms Hurr stated.
"It was sticking out from the edge of the bed and yes it wasn't moving at all.
"I got out the torch to see better and that's while i realised it wasn't a lizard at all, it was a pink stripy sock. "
A good RSPCA spokesperson said the family had been "quite mortified" at having the service to the rescue.