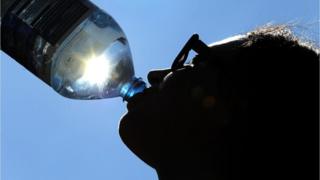 Dehydrated Londoners will be able to get free water through 20 new fountains and a range of businesses participating in a new scheme.
The fountains will be set up in the summer, across London, along occupied commuter and shopping routes for example Oxford Street.
Companies in five areas "with plenty of food outlets" will take part within a bottle-refill initiative from February.
The plans are element of a £ 750, 000 system to cut plastic waste.
The money will be spent over 3 years, according to the Mayor of London Sadiq Khan's new draft budget, and it is part of the mayor's ambition to send simply no biodegradable or recyclable waste in order to landfill by 2026.
Exactly which businesses is going to take part in the initiative are still becoming finalised, but the mayor's policy group is looking for busy areas where water could be offered to people easily, a spokeswoman said.
The taking part areas will be announced in Feb and the scheme will run till the summer initially, before being folded out across the capital if productive.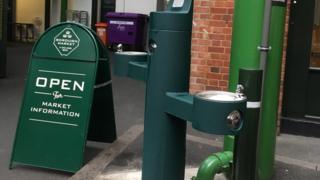 Most of the £ 750, 1000 budget is expected to be used on installing the fountains and assisting businesses to promote their participation within the refill scheme.
Ultimately Mr Khan wants to see a lot more fountains, City Hall has said, whilst adding that he did not have an precise number in mind.
Mister Khan will answer questions in the draft budget during a London Assembly listening to on Thursday 25 January.
The mayor's draft London Program urges local authorities within the capital to identify "appropriate locations" at no cost water fountains during the planning procedure.
Network Rail mentioned it was "supportive" of having water fountains in its managed stations.