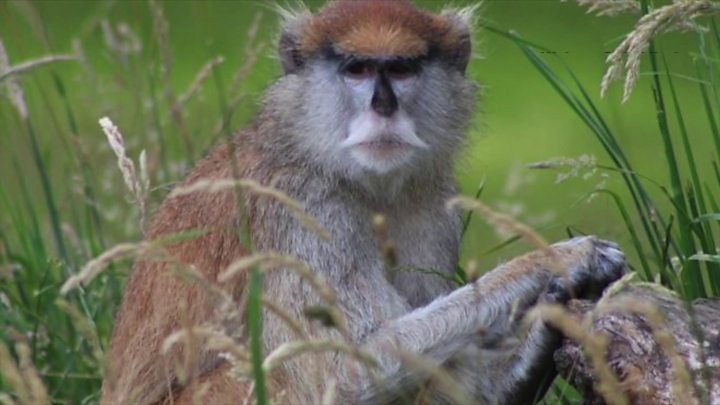 Thirteen monkeys have died in a fire at Woburn Safari Park.
The roof of the patas monkey house, within the African Forest drive-through enclosure, collapsed as a result of the blaze, which Bedfordshire Fire Service believes was caused by a generator.
Fire crews arrived at 02:37 GMT to find the outbuilding "well alight" and spent two hours putting out the flames.
"Devastatingly", the park said, none of the animals could be saved despite the efforts of staff and crews.
In a statement, the park said all the other animals in the jungle drive-through enclosure were being monitored, but early signs suggested they had not been affected.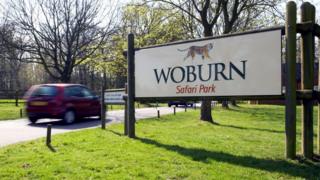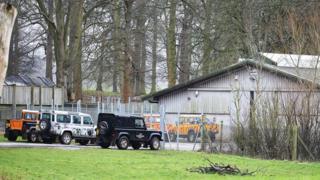 A member of the park's security staff spotted the fire during a routine patrol, Bedfordshire Fire and Rescue Service said.
It took fire crews two hours to put it out and the attraction opened to the public later in the morning, with the jungle enclosure remaining sealed off.
Woburn's managing director, Drew Mullin, said some of the keepers were in tears as they tried to deal with what had happened.
"People come here in their cars and the monkey will climb over the top of the car. For them, that's a joyous, fun moment," he said.
"But behind the scenes, you've got animal keepers who know each and every one of those monkeys, they know them by name and every day when they come in, they go to see them. This morning they didn't."
---
At the scene: Sarah Jenkins, BBC News Online
When I entered the park I was told ticket prices had been reduced due to "an incident in the monkey enclosure". The rest of the safari park is operating as usual.
It's a quiet day at the park, and visitors I spoke to at the popular attraction said they were not aware of the blaze.
The road leading to the enclosure has been cordoned off and it is difficult to see any evidence of the blaze.
While I've been at the park, I have seen a police car on the grounds but it is unclear whether it is related to the fire.
---
Mr Mullin told Sky News that on fire crews' arrival, the building's roof had already collapsed.
Station commander Paul Goddard said crews were "surprised at the amount of animals still in the cage [which] couldn't get out" while they were putting out the blaze.
"The staff at the site were devastated," he added.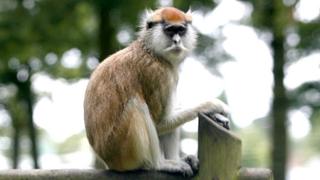 It follows a fire at London Zoo on 23 December, in which an aardvark and four meerkats died.
The Woburn park's website says its troop of patas monkeys is housed overnight during winter, but can roam their 16-acre exhibit during the summer.
They can grow to a length of up to 85cm (33in) and can live up to 20 years.