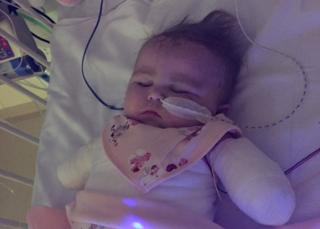 A one-year-old gal who had all of her braches amputated after contracting meningitis Chemical will be allowed home by Apr, doctors have said.
Kia Gott, from Bradford, has been around hospital since September and has suffered multiple skin grafts.
Her father Paul said this individual "felt like we won the particular lottery" when he was informed the news by a hospital consultant previously.
Medics have referred to Kia's condition as "one from the worst cases of meningitis" actually seen.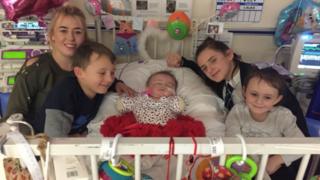 Kia's mom, Vikki Mitchell, said: "It has been something we thought we'd certainly not hear. I nearly burst out there crying it was that emotional.
"[The last few months] are actually absolute torture. We weren't certain if she was ever will make it.
"Four weeks ago the consultant in fact gave us a letter stating she was pretty confident that will Kia wasn't going to make it. After that today we've met her once again and she's now convinced that will Kia will be home by Apr.
"I feel like she has just been born again. The sensation you get when you've just a new baby. Words can't describe this, " added Mr Gott.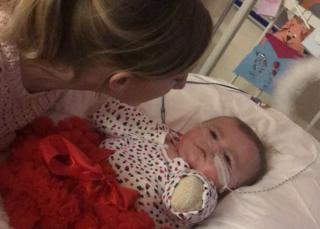 This individual said the family, from Woodside, Bradford, were starting to prepare for Kia's come back by learning all aspects of the girl care.
"It's quite nerve-wracking because I have never also been around a disabled child prior to. It's life changing for us all, inch said Ms Mitchell.
"It's like entering into the particular unknown everyday", added Mr Gottheit.
The pair stated they would be organising a "massive homecoming party". But the "urgent priority" was to move to the Wyke region before Kia's arrival and they stated they had asked their local MEGAPIXEL Judith Cummins for help.
"We have a lot of assistance in Wyke – all my household live there – and we absolutely need them for when Kia comes back home, " said Ms Mitchell.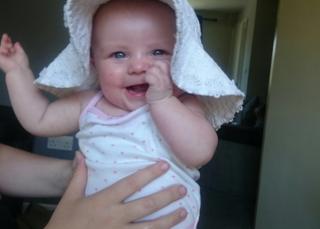 Meningitis is definitely an infection of the membrane that encompases the brain and spinal cord.
Kia contracted the condition this past year before she could receive the Guys C vaccine, which is administered in order to infants at about 12 months old.
The government stopped the vaccination for three-month-old babies last year.