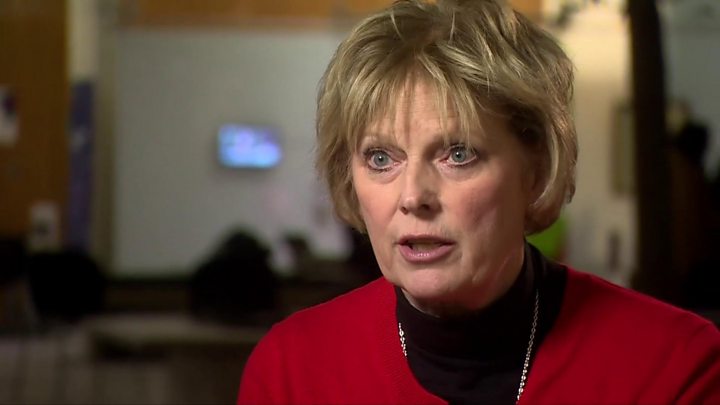 A pro-European ex-business minister has called on Theresa May to "get a spine" and remove 35 "hard ideological Brexiteers" from the Tories.
Anna Soubry told BBC Newsnight she is willing to leave if the loves of Boris Johnson and John Rees-Mogg take over.
The particular MP, who was in David Cameron's cabinet between 2015 and 2016, said the PM's "red lines" to leave the EU one market and customs union are usually wrong.
Former Tory Chancellor Lord Lamont said Microsoft Soubry was being "quite ridiculous".
Ms Soubry was talking after the EU's chief negotiator Michel Barnier warned in Downing Street that the UK's Brexit programs would create "unavoidable" barriers in order to trade in goods and services.
She told Newsnight that all the girl suggestions, to remain in the single marketplace and customs union or to make a deal membership of the European Free Industry Association, have been dismissed by Simply no 10 – and blames the particular influence of Tory Brexiteers.
"My front along with… is in hock to 35 tough ideological Brexiteers who are not Tories, " the Broxtowe MP stated.
"They are not the particular Tory party I joined 4 decades ago and it is about time Theresa was up to them and slung them out. They have taken down Major, these people took down Cameron, two excellent leaders neither of whom was up to them. "
'Not proper Conservatives'
The former minister added that will she is prepared to leave her celebration unless Theresa May challenges the girl opponents.
"If it comes to it I am not going to remain in a party which has been taken over by the enjoys of Jacob Rees-Mogg and Boris Johnson. They are not proper Conservatives. inch
She added: "Unless Theresa stands up and sees away from these people she is in real risk of losing huge swathes associated with not just the parliamentary party however the Conservative party.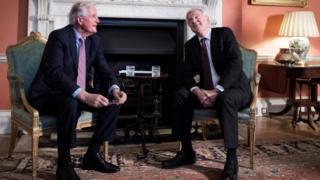 "That is the risk that she runs. She thinks she can pander to 35 forgetting there is a much larger group who are getting sick and tired of this. "
Ms Soubry was speaking as the Brexit cabinet sub committee prepares to meet on Wednesday and Thursday this week to draw up a UK negotiating position on its future relationship with the EU.
On Monday Downing Street reiterated its decision to withdraw from the EU customs union and not to join a watered down customs union with the EU.
Ministers instead want to negotiate a separate customs arrangement or customs partnership. Downing Street says this is the only way to allow the UK to sign future trade deals around the world while seeking to maintain frictionless trade with the EU.
Ms Soubry told Newsnight: "Frankly people have got to grow some, get a spine, stiffen up, stand up to these people – most of them are ghastly bullies but also cowards at the same time – and speak up for their constituents and what is right for our country.
"And if that means leaving the party, form some new alliance, God knows I don't know. But we just simply cannot go on like this any longer. "
Asked about Ms Soubry's intervention, the pro-Brexit Lord Lamont said: "I think that is quite ridiculous frankly.
"I don't want to be rude about Anna Soubry but she does tend sometimes to go over the top. I think she is doing that here. "