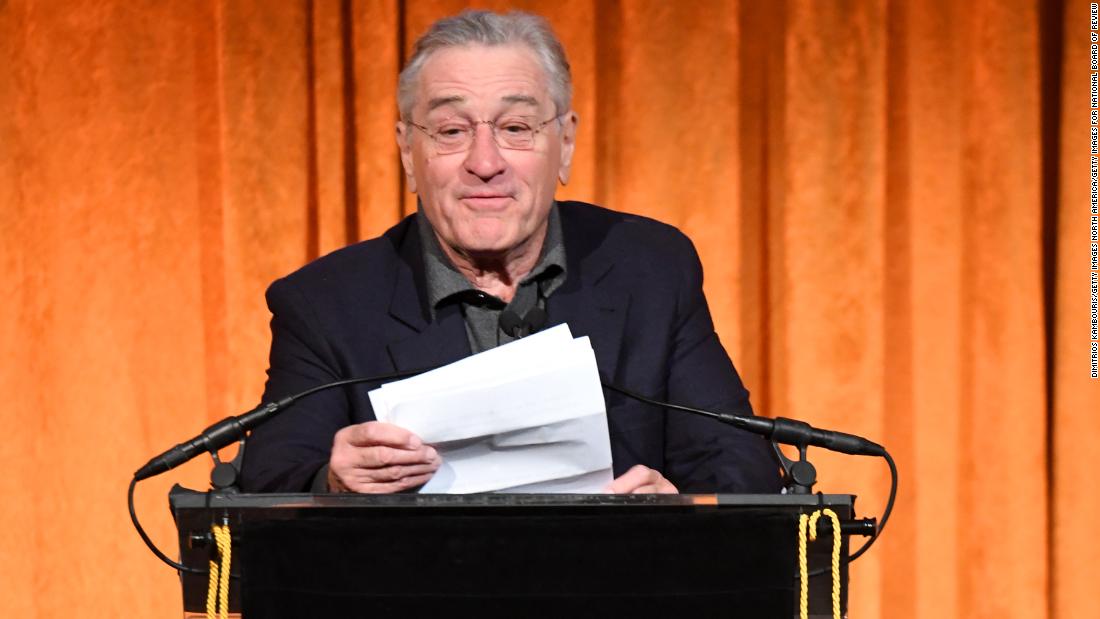 Washington (CNN) Robert De Niro directed a profanity-laced rant toward President Donald Trump Tuesday night and compared the particular Trump administration's attacks on the press to those of former President Rich Nixon.
"Our baby-in-chief — the j—off-in-chief, I call him — offers put the press under siege, ridiculing it through trying to discredit this through outrageous attacks and is situated, " De Niro said in the speech at the National Board associated with Review Annual Awards Gala, based on a transcript obtained by The Ny Times.
"This f—— idiot is the chief executive. It's The Emperor's New Clothes — the guy is a f—— mislead… our baby-in-chief — the 'J——-in-chief' I call him, " Sobre Niro said while introducing Meryl Streep.
De Niro, who backed Democratic president applicant Hillary Clinton in 2016,
slammed
Trump in a 2016 movie, saying, "I'd like to punch your pet in the face. "
Amid Trump's attacks on the mass media, Streep and Tom Hanks, who have been honored at the gala, have been expressive about their support for the push.
The particular Oscar-winning actors star in Steven Spielberg's "The Post, " which usually chronicles the story of The Washington Post's controversial decision to publish stories in regards to the Pentagon Papers, the Defense Department's secret study of US involvement within the Vietnam War.
Streep became a target associated with Trump's Twitter ire in The month of january 2017 when she criticized their rhetoric and called on the mass media to fight back while accepting a good award at the Golden Globes.
Even though the lady didn't not mention Trump simply by name, Streep's thinly veiled recommendations were not lost on the then-President-elect, that slammed her as a "Hillary flunky" and questioned her acting abilities.
Hanks
expressed
concern over Trump's attacks at the media in an interview with Jesse Axelrod on the "Axe Files" final month.
"Keep up the good fight for the truth, proper rights and the American way, " Hanks wrote in a note. "Especially for your Truth part. "