In early May, my colleague Monte Reel and I profiled Andrés Manuel López Obrador (many call him AMLO), the front-runner in Sunday's upcoming vote, for a cover story. Ahead of Sunday's election, I found myself reflecting on these five things I learned while reporting our AMLO story.
1. López Obrador adapts speeches to his audiences with the precision of a marksman. It helps that he's visited every single town in Mexico, some more than once. In the heartland of Zacatecas, he pledged subsidies to farmers and chose rural imagery, calling the current government "filthy pigs! hogs! swine!" An hour away, in the same state, he pledged better jobs to stop the crippling northern migration. Days earlier, he told U.S. investors in Mexico City he'd honor bonds sold to build a new airport. But it's the amorphous quality of his pledges that makes it hard to predict how moderate or radical he might be.
2. Followers mob him wherever he goes—always. While this has always been true, the euphoria has only grown this year as his chances of clinching the presidency have increased. Followers kiss him, hop onto his Chevy Tahoe to snap photos, and beg for an autograph. The fervor among lower-income Mexicans is palpable, but he also seems to have convinced enough middle-class youth and wealthier northerners that he's the only candidate capable of cleaning up government graft. The students of Tec de Monterrey in our profile who chant "!" epitomize his appeal in almost every demographic, and expectations are high he'll win.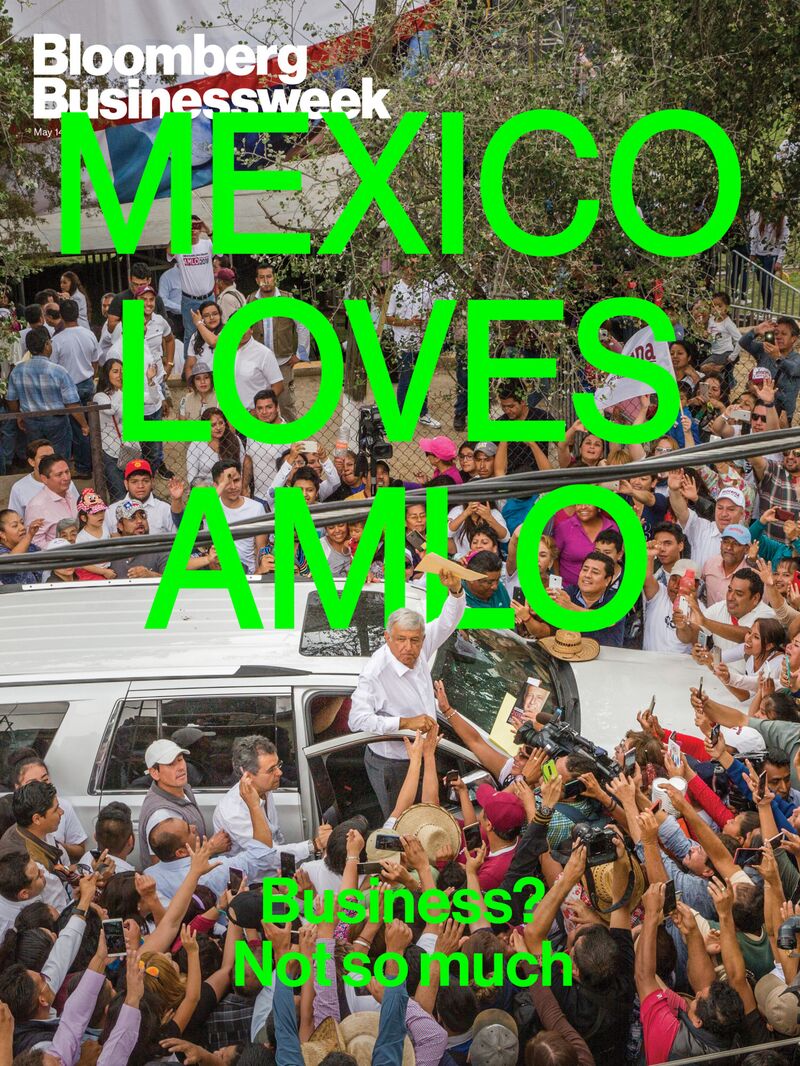 3. His rhetoric has been incendiary, but he's toning it down. After he lost the presidency in 2006, López Obrador led megamarches—some drew a million people. In one, he famously shouted, "To hell with their institutions!" At a rally last week he criticized the Supreme Court. But recently, he's adopted a lighthearted approach, responding to accusations of Russian meddling on his behalf by calling himself Andrés Manuelovitch. One of his middle school teachers, Rodolfo Lara, calls that a sign of maturity. It also means he's listening to his advisers—which he hadsocin't done in the past—perhaps a signal that he's becoming more collaborative.
4. Not unlike U.S. President Donald Trump, López Obrador is a disruptive force. He's been so for decades, running in elections since the 1980s. While he's lost all but one, he's always turned his defeats into opportunities to attack fraud and political corruption. His social movements have helped lift his brand to the national stage, but they've raised deep concern among critics about his respect for institutions.
5. He's Mexico-First. At each of the rallies I attended during his campaign, followers chanted Mexico's national anthem, but López Obrador never sang along. He stood onstage with his hands at his sides and looked into the distance. His handlers say he's trying not to lose his voice. But the impression one got, whether it was intended or not, was that his audience was singing directly to him. He's pledged the biggest transformation in the country since the 1910 Mexican Revolution. It's always made me wonder: Does he see himself as Mexico's savior?