A small biotechnology company may be the first to offer dying patients unproven drugs under a new U. S. law called Right to Try that deregulated access to such experimental treatments.
But it won' t be for free: Brainstorm Cell Therapeutics Inc. would charge for a therapy it is developing for the deadly condition known as Lou Gehrig' s disease . While details are still being worked out, the company' s chief executive officer pointed to the price of bespoke cell therapies used to treat cancer that cost more than $300, 000.
" Companies cannot be NGOs, " the nongovernmental organizations that help provide care to impoverished countries, Brainstorm CEO Chaim Lebovits said in a phone interview. " We have to have an incentive. "
If it decides to proceed, Brainstorm — a company with no drug on the market yet and no revenue — would introduce a profit motive into an effort many expected to be altruistic, adding more controversy to an already contentious debate. Small drugmakers where much of the innovation in medicine originates can' t afford to provide their compounds for free, and terminally ill patients with no other options may be eager to pay for access. There would be little protection for patients already grappling with a tumultuous time in their lives, adding financial risk to the known medical gamble.
Health insurers don' t typically pay for treatments that haven' t been approved by regulators or proven to work in clinical trials. That means patients would have to pay for the therapies out of their own pockets.
Bypass the FDA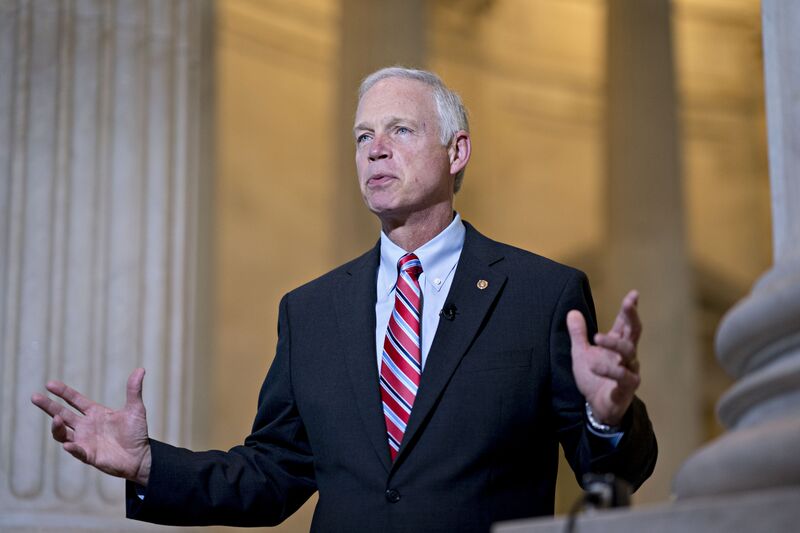 Right to Try, signed by President Donald Trump last month, allows doctors of patients with life-threatening diseases to work directly with drug companies for access to experimental drugs. The law aims to simplify the process and bypass the U. S. Food and Drug Administration almost entirely — its chief sponsor, Republican Senator Ron Johnson, recently put it bluntly , saying the goal was to " diminish the FDA' s power over people' s lives, not increase it. "
Critics said the lack of oversight may make patients even more vulnerable as they near death, creating opportunities for unscrupulous companies or clinics to take advantage of them.
Brainstorm, listed in the U. S. and run from New York and Israel, is trying to address the tension head-on. After requests for access to Brainstorm' s NurOwn experimental drug came pouring in following the passage of Right to Try, the company held conference calls with patients and investors to talk through details.
The shares closed up 2. 8 percent to $4. 41 on Wednesday, after rising 9. 4 percent this year as of Tuesday' s close.
Only doctors who participated in the drug' s clinical trials would be included in the Right to Try program under consideration at Brainstorm, CEO Lebovits said. It would be a semicommercial enterprise with modest profits that wouldn' t exploit patients' desperation, he said. The company, which had operating costs of $5 million last year, would work to obtain funding from foundations or other charitable organizations to help pay for at least one financially strapped patient for every two who are able to pay for it, he said.
NurOwn is being tested for amyotrophic lateral sclerosis, or ALS. The progressive disease erodes nerve cells, weakening the muscles throughout the body and gradually leaving patients unable to walk, speak and breathe.
The Brainstorm treatment is crafted for each individual in a process that includes extracting stem cells from the bone marrow. Its price could be similar to recently approved breakthrough cell therapies known as CAR-Ts, CEO Lebovits said. Those two cancer treatments , also tailored for each patient, cost about $375, 000 and $475, 000.
NurOwn' s mechanism doesn' t reverse the underlying cause of ALS, meaning it' s unlikely to cure the disease. A mid-stage study involving 48 patients found those given the drug appeared to respond, though the benefit didn' t last for most. The final results may not support approval.
Willing to Pay
Still, Matt Bellina, a former Naval officer and proponent of Right to Try, is among almost 1, 000 patients hoping to get access to NurOwn. His Lou Gehrig' s disease is so advanced that he doesn' t qualify for the late-stage study that' s underway. So he' s willing to pay.
" We all have to do our part, " said Bellina, who has gotten positive reports from patients who participated in NurOwn' s studies.
Read More: Patient Matt Bellina' s fight to help make Right to Try the law
FDA officials declined to comment on Brainstorm' s plan, saying the agency plans to convene an internal group to determine how to implement the new law. The office of Senator Johnson had no comment, but pointed to a part of Right to Try that requires companies adhere to rules that limit how much they can charge for an investigational drug to " direct costs only. "
Charging for access could create a conundrum for regulators and patients, said Arthur Caplan, director of medical ethics at New York University Langone Medical Center. The law itself doesn' t mention pricing explicitly and it' s not clear if companies can make a profit off unapproved drugs.
" The whole point of this was to weaken the role of the FDA, " Caplan said. " It' s unclear who would be checking on this. "
Lebovits acknowledges the controversy, including the potential that a patient may sink their life savings into a treatment that might not help them. He points out that approved drugs don' t help every patient and insists that those who want to try NurOwn would need to be fully informed about the risks before trying it. But he says the decision should be theirs.
" It will be only very educated people who understand the risks they are taking, " he said.
(
Adds details on the law under Willing to Pay. An earlier version of this story corrected the CEO' s location during an interview.
)