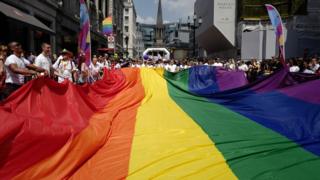 Streets in central London were filled with thousands of people as they celebrated the Pride in London parade.
The parade itself, which coincided with England's World Cup quarter-final in Russia, included about 30,000 people from 472 organisations.
But up to one million other people are thought to have lined the streets to watch the event.
It started out from Portland Place at 12:00 BST and finished in Whitehall at about 17:00.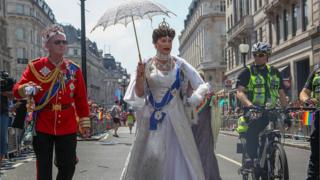 Organisers said they hoped "all the rainbows… will work their magic and send good vibes over to Russia."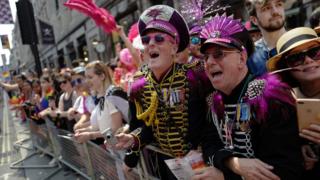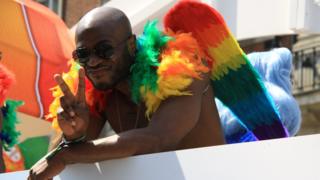 "It's quite poetic with Russia being so problematic as far as LGBT rights are concerned, there's a beautiful synergy there," co-chairwoman Alison Camps said.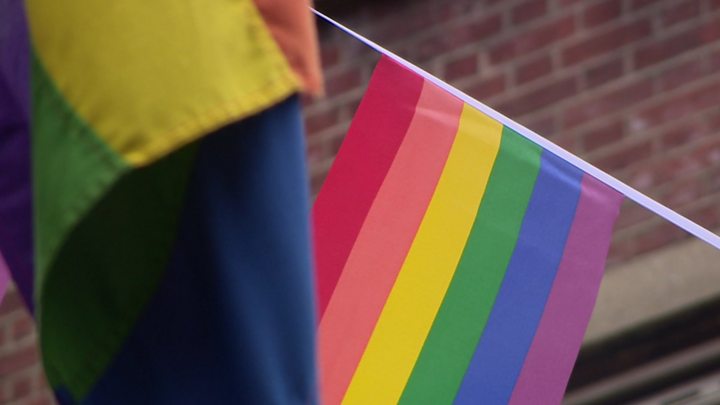 Ms Camps said the event was taking place at a time LGBT rights issues were more important than ever as the UK is "falling down the rankings in terms of the best place to be LGBT."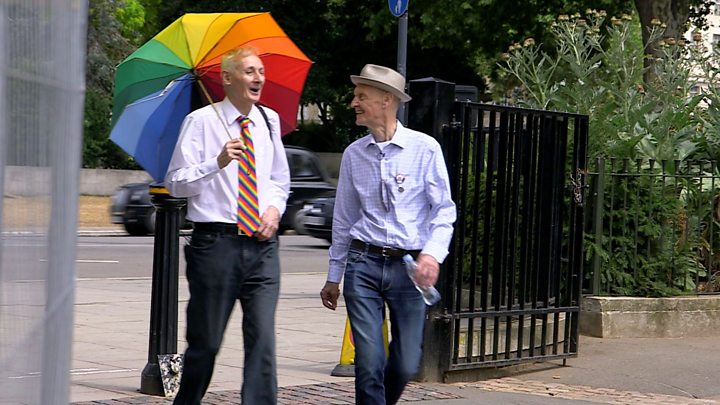 "There's a real danger in this country that people assume that the battle is over and that the job is done," she said.
A recent survey by Pride in London found Britons care more about animal rights than LGBT rights.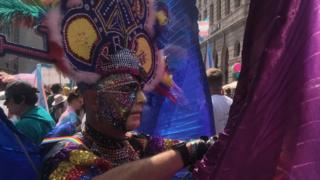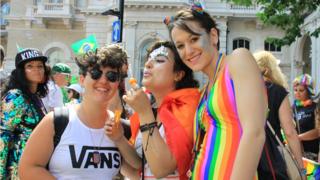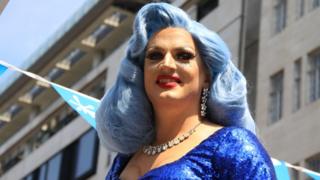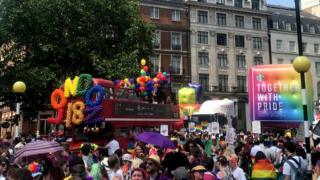 Mayor of London Sadiq Khan took part and said he was proud of London's diversity and inclusivity.
"We aren't just tolerant, we are respectful, we celebrate diversity and we embrace it as well. This is a great celebration of who we are.
"In London, you're free to be who you are and you're free to love who you want to love, and it's really important we're never complacent," he said.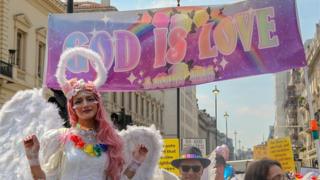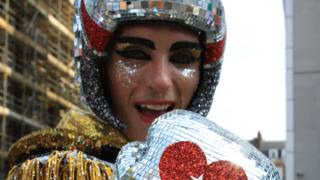 Among the organisations taking part were the Met Police, London Ambulance Service and London Fire Brigade.
Some 150 Met officers were expected to join the parade, which Scotland Yard said was their biggest ever representation.
Ch Supt Helen Millichap said people should enjoy the festivities but remain vigilant because the "current threat level remains at severe".